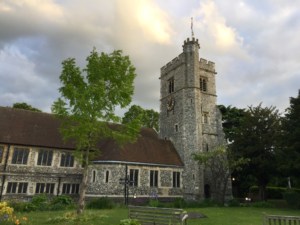 Our company has been providing cleaning services in Bromley for a while, however, we wanted to talk about its past today…
Bromley may now be a major commercial and retail centre, but it hasn't always been. Well, in actual fact, Bromley's roots are centred around trading oddly enough. Granted this small town on the outskirts of London didn't have the huge shops and fantastic entertainment that it does now, but it had the 12th-century equivalent.
Bromley was a market town in the ancient parish of Kent. It was first recorded in 862 and steadily built into a small town where locals would trade goods. Many of the farmers that used Bromley for trade were likely from other parts of London. Of course, we know them as parts of London, but in fact, these areas were small hamlets and villages. They were made up of farmers and tradespeople that would go to Bromley and other market towns in the area to trade their goods.
Once the country started to travel more, Bromley became an important coach stop. Here, the horses could get a much-needed rest and so could the passengers on their way from London to Hastings. So, Bromley went from a small market town to a service station. With the arrival of the railway in 1858, it saw Bromley begin to change into the part of London that we know and love today.
If you are interested in booking one of our cleaners in Bromley get in touch with us today or call on 0203 633 0390.
https://cleaning-express.com/wp-content/uploads/2019/07/Cleaning-Express-Logo-Full-Size-300x87.png
0
0
Michael Bogoyavlenskiy
https://cleaning-express.com/wp-content/uploads/2019/07/Cleaning-Express-Logo-Full-Size-300x87.png
Michael Bogoyavlenskiy
2020-06-19 13:01:32
2021-01-28 16:09:01
Cleaning services Bromley