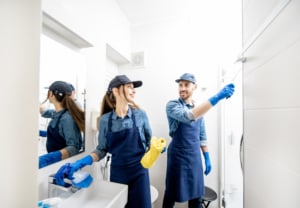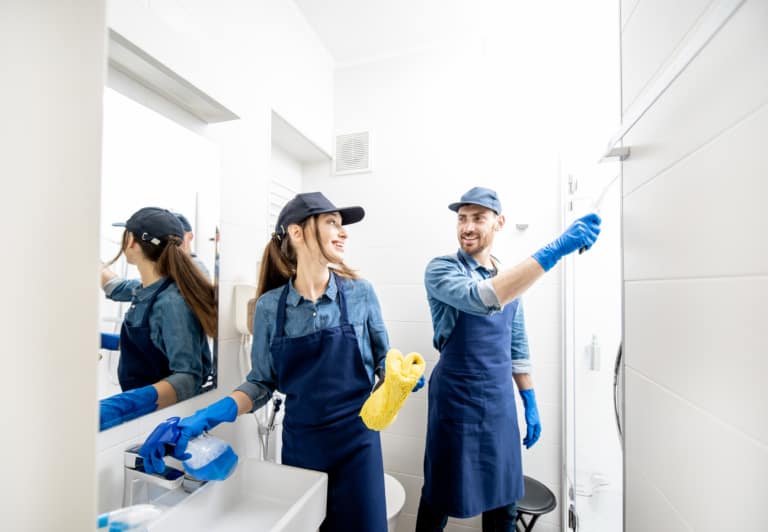 Finding the best cleaning company for your situation can be a challenge. You need to find the right cleaning company for your circumstances. This could be as simple as a cleaning service that has flexible working hours that can work around your family or your employees. Well, if that's the case, our cleaning services are perfect for you. Our cleaners can come into your home at a time to suit you. They will perform the cleaning tasks you need them to a very high standard and leave your home perfect for when your family comes home. For our business clients, we work around your schedule. If you need our cleaners to come in and make your space bright and fresh before your employees turn up, we can do that. We can also come into your office at another time of the day. So, your employees will never be interrupted by loud vacuum cleaners. They will be free to get on with their work in a fresh and clean environment.
Of course, cleaning services aren't just about finding the best cleaners for the job. It is about finding the best cleaner for a particular job too. We know this and strive to employ the best cleaners we possibly can. We then assign these cleaners to the most suitable roles possible too. For example, if we have a cleaning customer that speaks Spanish, we do our best to assign one of our Spanish-speaking cleaners to do all of their cleaning. We feel that this can really help the relationship between customer and cleaner.
If you need a cleaning service and need a personalised cleaning routine, whether that is cleaning time, tasks or communication, our cleaning staff can help. Get in touch with our cleaning head office and let us take the strain out of cleaning for you, feel free giving us a call on  0203 633 0390 to speak to our team directly.
Find us on Facebook – @cleaningexpresslondon
Follow us on Instagram – @cleaningexpresslondon
https://cleaning-express.com/wp-content/uploads/2019/07/Cleaning-Express-Logo-Full-Size-300x87.png
0
0
Michael Bogoyavlenskiy
https://cleaning-express.com/wp-content/uploads/2019/07/Cleaning-Express-Logo-Full-Size-300x87.png
Michael Bogoyavlenskiy
2020-04-01 11:48:18
2022-12-12 12:41:22
Cleaning Services