Quality of the air in the office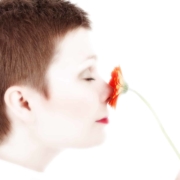 Having good quality air flowing around your office is vital. Many office workers in London working in buildings that do not have windows that open. This means they are relying on air purification units and the office building's ventilation system to provide fresh air. But is your ventilation system up to the task?
The quality of air in your office has never been more important. A good ventilation system and an air purification system means that viruses, dust and other airborne particles are filtered out of the workspace. Lastly, this will mean the fresh air is brought in.
Why is fresh air so important in an office?
Fresh air is vital in an office for various reasons and not just the reasons you may think. The fresh air being filtered through a good quality air purification unit means that rates of infections with colds and even COVID are reduced. However, fresh air also allows your employees to work harder. For example, if you have 3 people sat in a meeting (in a medium-sized room). It takes about 45 minutes for the CO2 levels in that room to reach a level that begins to impair the brain. This is without proper ventilation. This means by the end of a one-hour meeting, those three people may be making decisions that affect your business with impaired brains.
Of course, the biggest concerns at the moment are infection rates in offices. The ventilation and purification of air can massively help these as well. However, a lot of ventilation systems are designed to replace all of the air in a building every 20 or 30 minutes. New COVID recommendations state that the air should be replaced every 10 or 15 minutes. An air purification unit can certainly help with the quality of air in your office, but is it enough?

Is installing an air purifier enough?
Installing a good quality air purifier is a great step towards having good quality air in your office. Still, ventilation and cleaning are also vital components too. Cleaning Express is now offering Airsterial Air Purification Systems to our customers. They provide 24-hour protection against odours and bacteria. However, we are also offering Antiviral Disinfection services which kills Coronavirus and other bacteria too. Those are a must for any office in London when employees are returning to work.
While the Air Purification Systems do provide a lot of air in, it is also best to start with a clean slate. This means that your office building should be exceptionally clean and this is where Cleaning Express' office deep clean and Antiviral Disinfection cleaning services come in. To find out more about Cleaning Express' cleaning services, explore our website further. To get a quote for installing an air purification system into your office or home and to book in a cleaning service to ensure that you stand the best chance of a clean environment, please give Cleaning Express a call today or send us a message via website or Facebook.
https://cleaning-express.com/wp-content/uploads/2019/07/Cleaning-Express-Logo-Full-Size-300x87.png
0
0
Michael Bogoyavlenskiy
https://cleaning-express.com/wp-content/uploads/2019/07/Cleaning-Express-Logo-Full-Size-300x87.png
Michael Bogoyavlenskiy
2021-02-01 12:04:27
2022-12-12 12:46:49
Quality of the air in the office