Preparing your home for a professional deep clean

If you've just booked one of Cleaning Express' deep cleaning services, this article will help you prepare your home for our professional cleaners. First, though, from everyone here at Cleaning Express, thank you. Our cleaners are looking forward to go to make sure your property is as clean as possible. To help our cleaners, though, there are a few things you can do before they arrive.
How do I prepare my house for deep cleaning?
Will our cleaners need equipment?
If you would like our cleaners to use their own cleaning equipment, please let us know before your appointment. Some of our deep clean customers prefer our cleaners to use the cleaning equipment already in the property. Still, others prefer us to bring our own. Either is fine with our cleaners, but just let us know before your appointment so we can make arrangements and ensure that the cleaner has all of the equipment they need.
Areas to focus on
Our deep cleaning services are totally customisable. This allows us to clean an entire home or focus on particular areas of a property. If you have any areas that you would like our cleaners to clean more than others, please let us know before our visit. If you don't inform us of these areas, we will deep clean your entire property for you.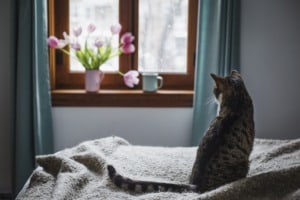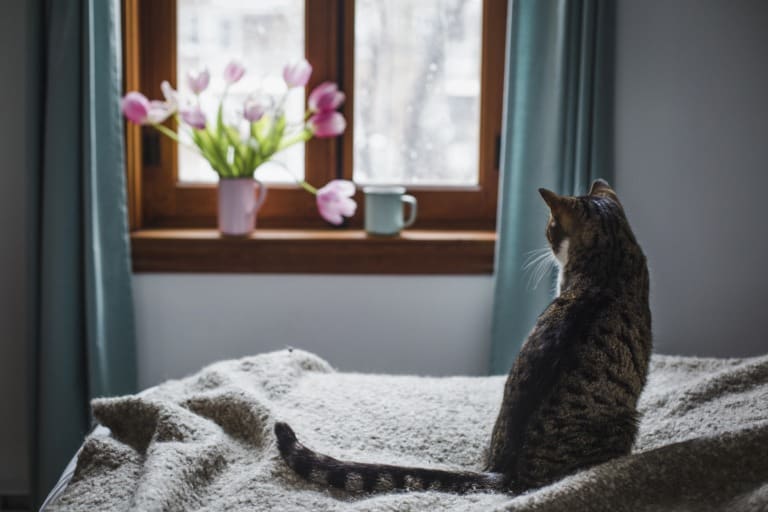 Pets
If there are pets at home, we ask that our customers make us aware of them before our cleaners visit. We do this to ensure the cleaners have no surprises on the day and so that they can focus on the job. We may ask you to keep the animals in a separate room while we do our cleaning tasks, so they don't distract our cleaner.
Any speciality surfaces, decor or appliances
Some marble, natural stone, fabrics and wood can be very sensitive to certain chemicals. If you have any fabric, décor, art or wooden objects in your home that could react to our cleaning chemicals, please let us know. If you'd still like our cleaner to clean these things, they can bring a suitable cleaning product with them or use one that you have provided. We can also supply eco-friendly cleaning products to clean your entire home if you would prefer this. Many of our cleaning customers with pets and kids prefer us to use these natural cleaning products, and we are more than happy to do so.
High windows or cupboards
If you have any tall areas that you would like our cleaners to clean, please let us know beforehand. For things like high windows and cupboards, our cleaners may require a stepladder. Again, we are happy to provide a stepladder, or you can provide one if you have it.
Cupboard cleaning
If you need our cleaner to clean your cupboards, that is no problem at all. We do ask that you empty the cupboards before we arrive, though, as this saves everyone time. If you cannot empty the cupboards yourself, or you don't have time, please make us aware, and we will ensure that the cleaner allocates some time to do so.
Need a deep clean after building work
If you've just had building or renovation work in your home, you may want a cleaner to come in and tidy up and make your home dust-free once more. In this case, our After Building Cleaning Services are the best choice. Our deep cleaning services are extremely thorough, but they are a more generalised cleaning service. Our After Building Cleaning Services are perfect for brick and wood dust and more.
Our deep cleaning services are a personal service that is tailored to suit every one of our cleaning customers. We aim to structure all cleaning tasks based on your instructions. So, the more instructions you provide our cleaners, the better the outcome of your deep clean will be for you. We hope this look at our deep cleaning services has been helpful and we were able to give an idea on how to prepare your home a professional deep clean. Book in for Cleaning Express' fantastic deep clean services right now. We also provide the following services – end of tenancy cleaning, domestic cleaning or commercial cleaning. To book please give Cleaning Express a call or send us a message via website or Facebook.
https://cleaning-express.com/wp-content/uploads/2021/03/deep-cleaning-services-in-east-london-e1616512943607.jpg
1056
2309
Michael Bogoyavlenskiy
https://cleaning-express.com/wp-content/uploads/2019/07/Cleaning-Express-Logo-Full-Size-300x87.png
Michael Bogoyavlenskiy
2021-03-23 15:34:43
2023-01-20 09:35:41
Preparing your home for a professional deep clean