Cleaning Express Is Now a Living Wage Employer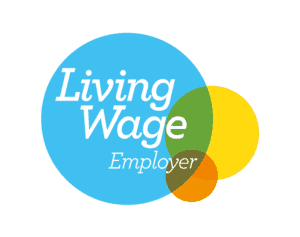 Cleaning Express is delighted to announce that we are now an accredited Living Wage Employer. This means that every member of staff here at Cleaning Express will earn the Living Wage or higher moving forward.
What is the Living Wage?
The real Living Wage is higher than the government's minimum, or National Living Wage, and is an independently calculated hourly rate of pay that is based on the actual cost of living. It is calculated each year and is announced by the Living Wage Foundation as part of Living Wage Week. It is currently £10.90 in the UK, with a higher rate of £11.95 for London, reflecting the higher costs of living in the capital.
Cleaning Express has joined over 12,000 other organisations, voluntarily choosing to pay the real Living Wage because we believe that a hard day's work deserves a fair day's pay.
What this means for our staff
The Living Wage movement has benefited hundreds of thousands of families across the UK by enabling them to earn a wage that they can live on. It allows them to focus on a single job and have a single income they can rely on. This ensures that they can work hard, get paid for that hard work, and still have plenty of time during the week to enjoy their downtime.
What this means for our customers
Any customers of Cleaning Express can be safe in the knowledge that the cleaners cleaning their homes regularly are being paid correctly for their work. As well as any office staff you interact with at Cleaning Express.
Cleaning Express is committed to offering the Living Wage to all employees in the future, as well as great training opportunities and opportunities to grow within the business. Therefore, you can be rest assured that our cleaners are taking advantage of training courses and other amazing benefits that we offer while being paid the Living Wage or above. Our aim is to always offer the highest cleaning standards in London, and this is the next step in ensuring this is possible moving forward.
What this means for Cleaning Express
Cleaning Express learnt very early on that by taking care of the staff; the staff take care of our customers. This is the next step in ensuring our staff are cared for and looked after. It ensures the future growth of Cleaning Express is backed by everyone that works for us and has helped us grow thus far.
Cleaning Express is in a very exciting time of growth and expansion, but we have never lost our core values. Becoming a Living Wage employer ensures that these core values of rewarding hard work from great people will continue throughout the business as we grow. We are extremely proud of this commitment and what it means for our staff and customers.
Learn more about the London Living Wage.
https://cleaning-express.com/wp-content/uploads/2019/07/Cleaning-Express-Logo-Full-Size-300x87.png
0
0
Klaidas Kavaliauskas
https://cleaning-express.com/wp-content/uploads/2019/07/Cleaning-Express-Logo-Full-Size-300x87.png
Klaidas Kavaliauskas
2023-07-17 16:04:27
2023-07-17 16:04:27
Cleaning Express Is Now a Living Wage Employer