If you are interested in becoming a cleaner and aren't sure if this is a good option for you, this article should help. We're going to explore what it's like to be a cleaner below. What it's like being a house cleaner, if window cleaning and carpet cleaning are good jobs to have. Finally, we'll look at finding the right cleaning company to work for. So, if you are interested in cleaning as a career, here's everything you need to know.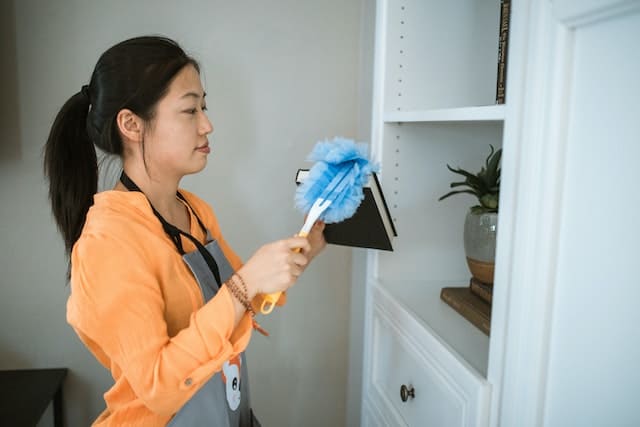 Is cleaning houses a good job?
House cleaning is a very good job. It is very rewarding as you can see your progress throughout the whole cleaning session. You'll also be helping people. A lot of people who have cleaners don't have the time they need to do the cleaning chores around the home. Perhaps they are busy with work or family, and you can help them bring their home back to life with the clean duties you do for them regularly.
Cleaning houses allows you to focus on certain tasks while ensuring you are doing a thorough and precise job. So, house cleaning is the perfect career for people who don't mind a bit of hard work, who are focused and who like to see progress throughout the working day.
Check how much work is expected from you as a cleaner.
Is carpet cleaning a good job?
If you don't mind using heavy cleaning equipment and learning the skills needed, carpet cleaning can be a very rewarding job. Most of the time, carpet cleaners are called in to keep carpets looking great. However, sometimes carpet cleaners need to clean carpets that are in a very sorry state. While this can involve some hard work, the rewards of seeing a carpet come back to life and seeing the final results are awesome.
If you are new to cleaning, finding a good quality cleaning company that provides extensive training in using carpet cleaning equipment correctly and safely is a must. More on this in a moment.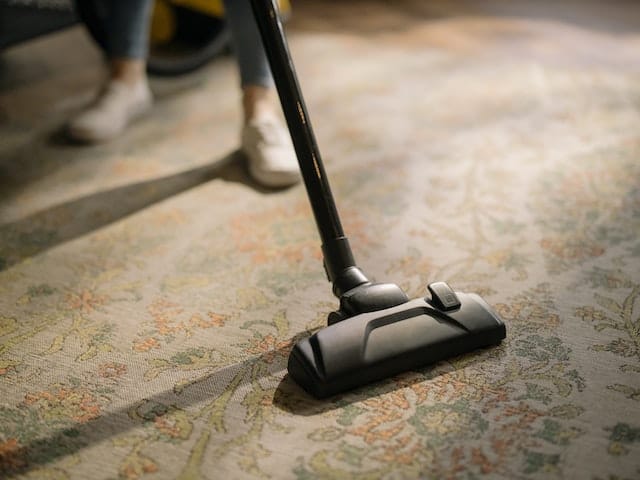 Is window cleaning a good job?
Window cleaning can be a very cool job, particularly in a city. Oftentimes, you'll be cleaning windows high up in the air. You need to be fearless when it comes to heights and a dab hand with a squeegee. There are also plenty of window cleaning jobs that don't require you to clean skyscrapers and things. So, if you prefer staying a bit closer to the ground, you can look for a cleaning company that specialises in cleaning domestic properties.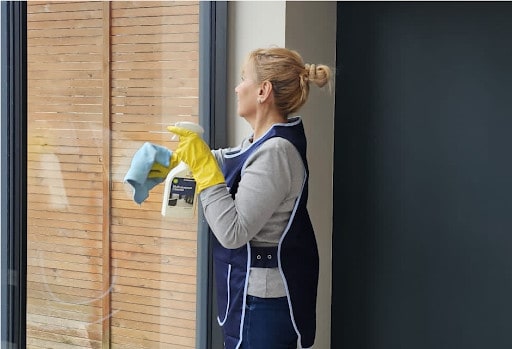 Cleaning as a career
Cleaning can be a very rewarding career. It can help you grow skills that you are already passionate about. Provide a good income, and allow you to take part in further training to grow your skills even more. Cleaners also often receive bonuses for good work too. Cleaning is also a very flexible job, so you can find yourself working the hours that are best for you and your current situation.
Cleaning is a great way of getting out and interacting with other people, and it is an excellent way of seeing a new area if you've just moved into the area. You'll meet members of your community, make new friends, find new shops, restaurants and events to go to and carve out a new career for yourself.
If you are already passionate about cleaning but want to find the best cleaning company you can work for, follow the tips below.
Finding a cleaning company to work for
When you are looking for a cleaning company to work for, it's important to look for a few things. Firstly, the cleaning company should provide you with all the training you need to complete all the cleaning tasks you may face on a daily basis.
This should start with some online training courses and then shadowing other cleaners who work for the company. That way, when you go out on your own, you'll be able to do a very good job and complete all the work by yourself. Even if you know how to clean right now, having this training means that the company cares about the work you do and that you're fully prepared to tackle any cleaning tasks the customers may throw at you.
You also want to look for a company that provides good pay. Look for any company that is involved with the Living Wage Foundation. These are the cleaning companies that are paying their cleaners the fairest prices.
Finally, find a cleaning company that wants its cleaner to clean to a high standard. This may sound like you'll be doing more work, but these cleaning companies often provide additional training to further your skills and take care of their cleaners much more than other companies that simply want you to clean for them.
Join Cleaning Express today
If you're in London looking for a cleaning job, come and work with Cleaning Express. We provide full training to all of our cleaners. We offer the London Living Wage or higher and offer bonuses for jobs well done. We also take care of our cleaners, and you can choose your hours and the areas where you work. Apply on our website to become a cleaner in London today.
https://cleaning-express.com/wp-content/uploads/2019/07/Cleaning-Express-Logo-Full-Size-300x87.png
0
0
Klaidas Kavaliauskas
https://cleaning-express.com/wp-content/uploads/2019/07/Cleaning-Express-Logo-Full-Size-300x87.png
Klaidas Kavaliauskas
2023-06-24 14:08:43
2023-06-24 14:08:43
Is Cleaning a Good Job?