Difference between a deep clean and regular clean
If you're thinking about hiring an awesome cleaner from Cleaning Express to come into your home and clean it for you, you may be wondering what cleaning service would suit you best. You may think that a regular domestic cleaning service is perfect for you. However, you may have also seen our deep cleaning service and are now not too sure which to pick. Today, we're looking at both of these cleaning services and the differences between them. This will then help you choose the perfect cleaning service for your needs.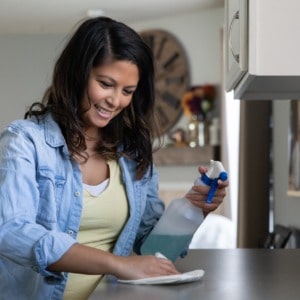 Regular domestic clean
Regular domestic cleaning services are perfect for helping you keep on top of daily cleaning tasks. A Cleaning Express cleaner can come to your home once a month, once a week or daily and help you with any cleaning tasks you may need doing. These cleaning tasks include:
Dusting
Hoovering
Washing up or filling the dishwasher
Washing and ironing clothes
Mopping
Emptying bins
and more
These cleaning services help you keep your home clean regularly and are completely customisable for every visit. We provide you with a card that you can fill out to let the cleaner know which tasks to focus on that day. Of course, if your cleaning needs change, you can text or phone the cleaner and update them and ask them to do other cleaning duties. So, regular domestic cleaning services are perfect for keeping your home in tip-top condition regularly, but what about deep cleaning services?
Deep clean
We like to think of deep cleaning services as a spring clean any time of year. These are the cleaning services to use if you want to reorganise your home and get it back into pristine condition. During deep cleaning services, we offer a lot of the same services as our regular domestic cleaning services, but we also offer more. Deep cleaning services can include:
Dusting
Carpet and upholstery cleaning
Oven and cooker cleaning
Fridge and freezer cleaning
Curtain rail and skirting board cleaning
and more
Our deep cleaning services are basically months' worth of regular cleaning in one day. Our deep cleaning team will come into your home and quickly and carefully transform it into the perfect space for your family.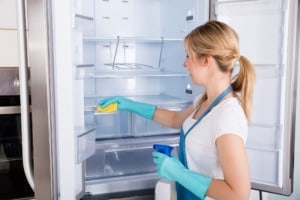 To summarise
So, regular domestic cleaning services are designed for helping you stay on top of everyday cleaning tasks. Deep cleaning services are there to help you organise your home and get it back to its former glory again. A deep clean is perfect if you have struggled to stay on top of cleaning recently. Then you can use our regular domestic cleaning service to keep your home looking great!
If you're in London, Cleaning Express has a cleaning service that is perfect for your needs. All of Cleaning Express' domestic cleaning services are totally customisable to your needs.  You will never have to pay for a cleaning service that you don't need, and the cleaning that we do is guaranteed (literally) to be the best! So, if you are in London and would like a cleaner in your home, give Cleaning Express a call today or message us on Facebook. Whether you'd like a domestic cleaner to come into your home once a week, or you'd like a deep clean service, our cleaners are here to help.
Please also read:
https://cleaning-express.com/wp-content/uploads/2019/07/Cleaning-Express-Logo-Full-Size-300x87.png
0
0
Michael Bogoyavlenskiy
https://cleaning-express.com/wp-content/uploads/2019/07/Cleaning-Express-Logo-Full-Size-300x87.png
Michael Bogoyavlenskiy
2021-05-07 14:00:03
2023-04-26 14:07:43
Difference between a deep clean and regular clean