Domestic cleaning – tips for cleaning kitchen
Well, it's time to tackle the kitchen! If you struggle to keep your kitchen clean and are wondering how the professionals do it, this cleaning article can help. Below, we have some brilliant domestic cleaning tips on how to clean a kitchen and additional tricks from our professional cleaners that they use in our customer's homes.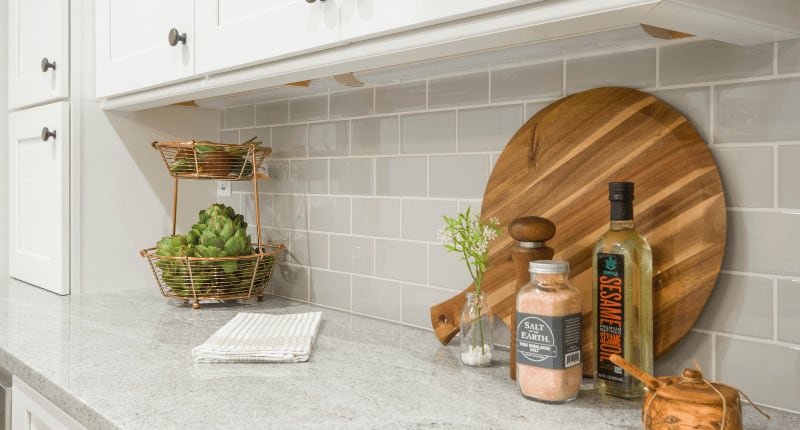 Kitchen cleaning tips that will make your life easier
Keep a checklist
Keeping a checklist is one of the easiest ways of staying on top of cleaning tasks. We would recommend a cleaning checklist for your entire house, but it can be broken down into individual rooms to help you stay on track too. Include all of the cleaning tasks that you don't do regularly (the ones that we often forget about)—things like cleaning the fridge, oven and tiles. And also, include a schedule of when you need to clean them. That way, you can keep track of your cleaning tasks and put a satisfying tick next to all of the cleaning tasks you complete.
Soak as you go
If you're going to clean your oven, it is a good idea to start soaking everything before you tackle other kitchen cleaning tasks. So, soak the racks in the sink and apply the oven cleaner to your oven. That way, once the smaller tasks are complete, the oven and the racks will be much easier to clean. This also works with any cookware that has burnt-on food, coffee makers and loads of other cleaning tasks that usually take a lot of time!
Collect rubbish and random objects
Before you begin washing the floors or countertops, collect all rubbish and throw it away. Also, collect any random objects that the kids have left in the kitchen and pop them in the laundry basket. They will be out of the way as you clean the kitchen, and you'll remember to pop them away when everything is done.
Wash cabinets and shelves
Washing cabinets is very simple. Warm soapy water, a microfibre cloth and some elbow grease are all you need to bring your cabinet fronts back to life. While you're doing the front of the cabinets, dust the shelves with a slightly damp microfibre cloth too. This cleaning task really doesn't take that long but makes such a difference to the look of your kitchen.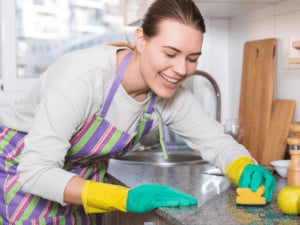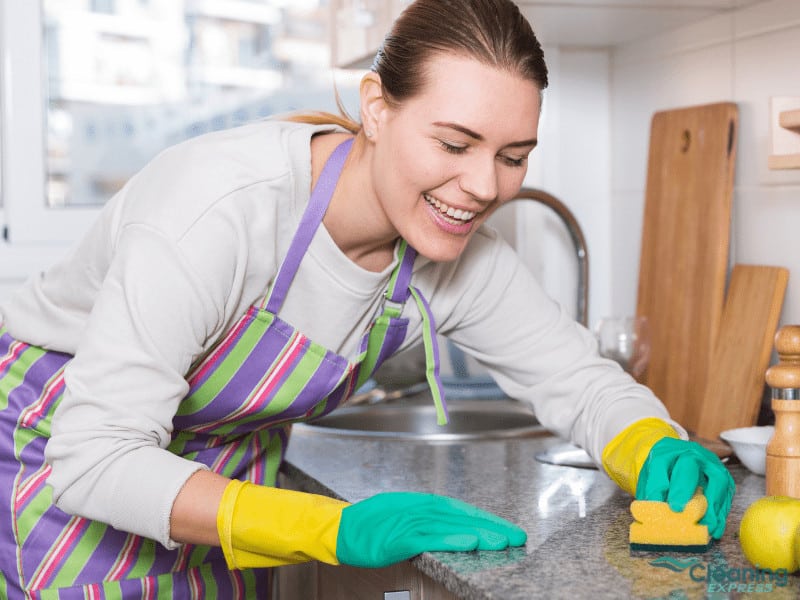 Sweep and mop your floors last
The perfect time to sweep and mop your kitchen floor is once you have finished dusting and cleaning every part of your kitchen. This means that any dust from the shelves or food particles from the oven will be swept and mopped away. It also saves you time. If you start by mopping your kitchen floor, chances are, you will have to repeat the process once all other kitchen tasks are completed.
If you wish to hire professional cleaners to come and clean your house for you, then here at Cleaning Express we are always happy to get this arranged. We provide deep cleaning services with particular attention to all areas within your home, every corner and every appliance. Once your house is professionally deep cleaned it is much easier to maintain thereafter. Cleaning Express provides regular domestic cleaning services for those who wish to receive consistent and reliable cleaning service on a daily, weekly or fortnightly basis.
We hope these kitchen cleaning tips will help you clean your kitchen. For even more cleaning tips, check out the rest of the Cleaning Express blog. Or if you'd like Cleaning Express to handle the cleaning of your kitchen and every other room in your home, please get in touch by calling  0203 633 0390 or message us on Facebook. Cleaning Express can provide every cleaning service you could need to keep your home clean, tidy and safe for your family.
You can also read: House cleaning tips on how to clean the bathroom
https://cleaning-express.com/wp-content/uploads/2019/07/Cleaning-Express-Logo-Full-Size-300x87.png
0
0
Michael Bogoyavlenskiy
https://cleaning-express.com/wp-content/uploads/2019/07/Cleaning-Express-Logo-Full-Size-300x87.png
Michael Bogoyavlenskiy
2021-05-21 13:46:15
2023-05-23 13:41:20
Domestic cleaning – tips for cleaning kitchen