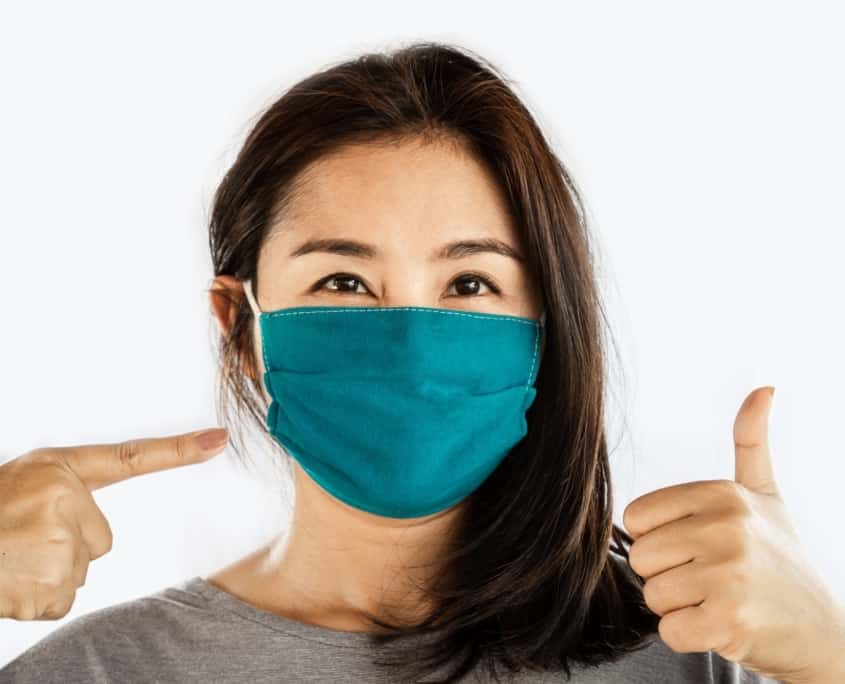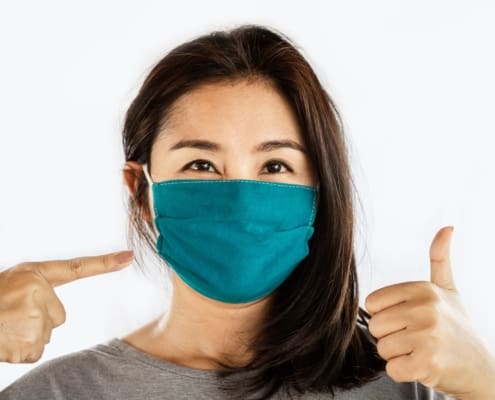 If you're finding it difficult to clean your home during the pandemic, you may feel that a cleaner could help. Keeping your home clean throughout lockdown is so important because it is your home, office, cinema, music venue, restaurant and quiet space! However, even though many of us are spending more time at home than ever before, that doesn't mean that we have endless hours to clean. In fact, for many of us, finding 10 minutes to clean is a challenge with home-school, work and trying to socialise with friends on zoom calls! So, is it safe to hire a domestic cleaner throughout the Covid-19 pandemic? Is it even legal for a cleaner to enter your home at the moment? Let's find out, shall we?
Is it safe to hire a domestic cleaner during the covid-19 lockdown?
At Cleaning Express, we have ensured that all of our cleaners are following up to date guidelines from the government to keep our domestic cleaning customers safe when they enter their homes. This includes following social distancing rules while cleaning and wearing face masks throughout all cleaning appointments. So, hiring a domestic cleaner from Cleaning Express is certainly safe during the pandemic. In fact, our cleaners have been helping our customers ensure that their homes are safe for their families during the pandemic. Our cleaners have worked hard to follow all guidelines put in place while providing brilliant cleaning services.
We can say that it's certainly safe to hire a Cleaning Express cleaner to clean your home during Covid-19 and that our cleaners will follow the rules put in place by the government while they are in your home. Using our cleaners means that you can focus on teaching your kids, working from home and all of the other tasks that you need to do around the home. Let's take a quick look at the cleaning services that Cleaning Express can do for you during lockdown, shall we?
Domestic Cleaning Services During Lockdown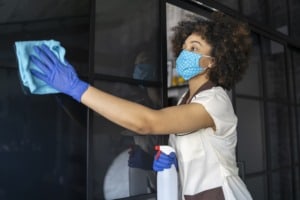 Cleaning Express has been offering all of our domestic cleaning services throughout the pandemic. This includes our maid services, our regular domestic cleaning services and ironing services. These cleaning services are perfect for anyone who needs a hand with regular cleaning tasks. Still, we offer even more cleaning services to help our customers stay safe during lockdown.
The first of these fantastic cleaning services is our deep cleaning service. Here, we can clean your entire home from top to bottom, including the kitchen cupboards, windows, fridge and even your carpets. We've found many of our customers use our deep clean services throughout lockdown if they are moving into a new home. It provides the perfect fresh start and ensures that your family can really build a wonderful home.
A very important cleaning service that many Cleaning Express customers have taken advantage of during the pandemic is our antiviral disinfection. Here, our cleaners enter your home, fog your property, cover all of the surfaces in your home and leave it for an hour. This kills all of the bacteria in your home and makes it nice and safe for your family. During the pandemic, this cleaning service is essential if a family member has had Covid or someone you know has.
So, yes, it is safe to hire a domestic cleaner throughout Covid-19, as long as that cleaner is following the guidelines put in place by the government. To find out more about Cleaning Express' domestic cleaning services and to book your first appointment, please give us a call or send us a message via website or Facebook. One of the cleaners can be with you as soon as tomorrow.
https://cleaning-express.com/wp-content/uploads/2019/07/Cleaning-Express-Logo-Full-Size-300x87.png
0
0
Michael Bogoyavlenskiy
https://cleaning-express.com/wp-content/uploads/2019/07/Cleaning-Express-Logo-Full-Size-300x87.png
Michael Bogoyavlenskiy
2021-03-29 15:32:16
2022-03-22 12:04:15
Is it safe to hire a domestic cleaner throughout the Covid-19 pandemic?