How to find a cleaner in London
Looking for a reliable cleaner in London is tricky. There are lots of companies offering cleaning services in London, so how do you choose the right service for you and your home? Well, we have some advice about finding the best cleaner in London below.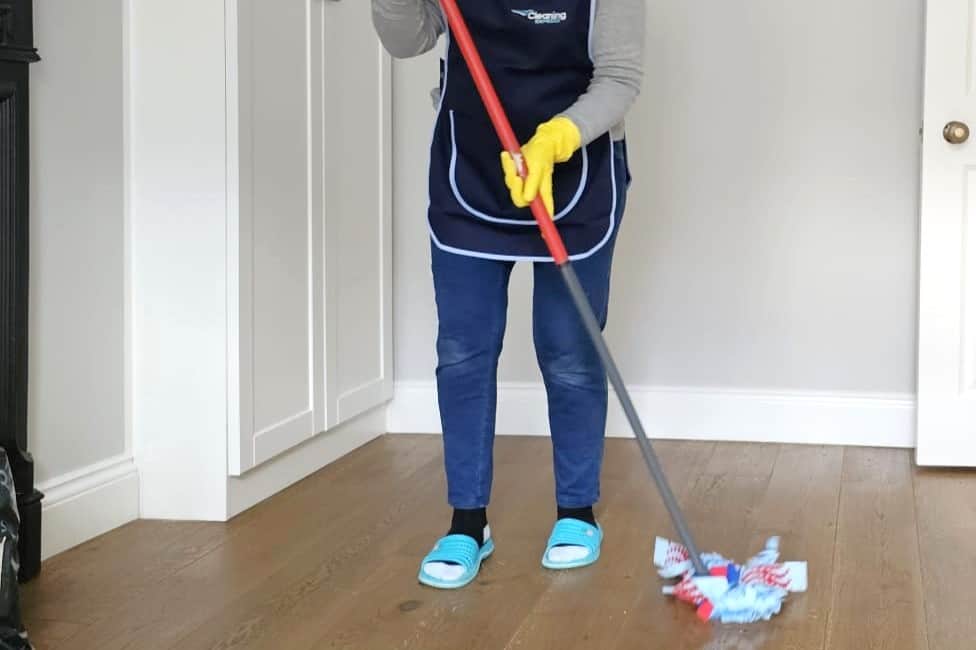 How to find a good cleaner in London
The trick to finding a good cleaner in London is to research online and choose a person or company that is trustworthy, hard-working, reliable and passionate about the work. But how? Well, when looking at potential cleaning companies and people to use, try and find answers to the questions below.
Please read our article on 9 signs of a bad cleaning lady
What cleaning services do you need now and in the future?
If you'd like a deep cleaning service right now but might be interested in receiving regular domestic cleaning sessions moving forward, it's a good idea to look for a cleaning company that will provide both of these services.
This ensures that when you find a good quality cleaning company, they can continue cleaning for you. It saves you from searching for multiple cleaning companies for all of your needs. There are even London-based cleaning companies that can do window cleaning, end-of-tenancy cleaning, housekeeping and a great deal more. So, make sure the cleaning company you use has all of the cleaning services you need right now and any you may wish to use in the future.
Does the cleaning person or company have insurance?
If the cleaning company you are looking at doesn't mention having liability insurance anywhere on their website, Facebook page or CheckaTrade profile, chances are they don't have insurance.
If something gets damaged during the cleaning session, liability insurance is used to resolve that situation quickly. If a company doesn't have it, it can lead to a lot of hassle. The best cleaning companies in London have insurance policies for everything to protect their customers and their cleaners.
Are the cleaners vetted and fully trained?
When a cleaning company hires a cleaner, they should be vetted fully. This means a background check to ensure they can work in people's homes. If a cleaning company doesn't vet their cleaners, they could have anyone working for them. This vetting process is put in place to protect cleaning customers and the reputation of the cleaning company, so it says a lot about a cleaning company if they don't vet their cleaners.
Does the cleaning company mention any training? Good quality cleaning companies fully train their cleaners in all aspects of cleaning. This ensures that when the cleaners come to your home, they can undertake all the cleaning tasks you need them to. If the cleaners don't receive this training, the company just hopes they have the experience.
Does the cleaner get the London Living Wage?
If the cleaning company you use doesn't pay its cleaners the London living wage, there is a very good chance that the cleaner that comes to your home is going to have a second, maybe even third, job just to survive.
This means that your cleaner likely won't be fully focused or even motivated to do the work. They will be tired, stressed and overworked. All of which means they may not do the cleaning job you'd like them to do. There are plenty of affordable cleaning companies in London that do pay their cleaners the London living wage, and we'd recommend choosing one of these. It is better for you as you'll get the results you want, and better for the cleaners who don't have to work as much.
Finding a reliable cleaner in London
The best ways of finding reliable cleaners in London are by reading online reviews and asking friends or family about their experiences with cleaning services.
Word of mouth
Speak with neighbours, co-workers, friends and family and mention that you are looking for a cleaner. They will know someone who used a certain cleaning company that loved it or hated it. This is a great way to narrow your search for the best cleaners in your area of London.
Online reviews
Looking at online reviews of cleaners can also tell you a lot. From the good, the bad, and the unsightly! Don't be afraid of using online reviews of cleaning companies to make an informed decision about which cleaning company you'd like to use.
Reliable cleaners at Cleaning Express
We hope you now know how to find a good cleaner in London, so let us quickly introduce ourselves. Our cleaners at Cleaning Express are fully vetted and trained, have many positive reviews, and are backed by our comprehensive liability insurance in case anything goes wrong.
Our goal as a cleaning company is to ensure both the cleaner and the customer get the best satisfaction as we pay our cleaners the London Living Wage so cleaners can do their best work for our clients. If you are interested in our cleaning services, then please have a look at our Cleaning Express website for more information.
Please also read how much does a cleaner cost?
https://cleaning-express.com/wp-content/uploads/2019/07/Cleaning-Express-Logo-Full-Size-300x87.png
0
0
Klaidas Kavaliauskas
https://cleaning-express.com/wp-content/uploads/2019/07/Cleaning-Express-Logo-Full-Size-300x87.png
Klaidas Kavaliauskas
2023-05-31 10:53:22
2023-05-31 10:53:22
How to find a cleaner in London