How much does a cleaner cost UK (2023)
How do cleaning companies come up with their pricing? Are the prices made up, or do cleaning companies actually have a formula for working out how much a cleaning session should cost? Well, prices tend to be set by a few different factors that we'll get to below. We'll also take a look at different cleaning services and what you can expect to pay on average for these in the UK in 2023.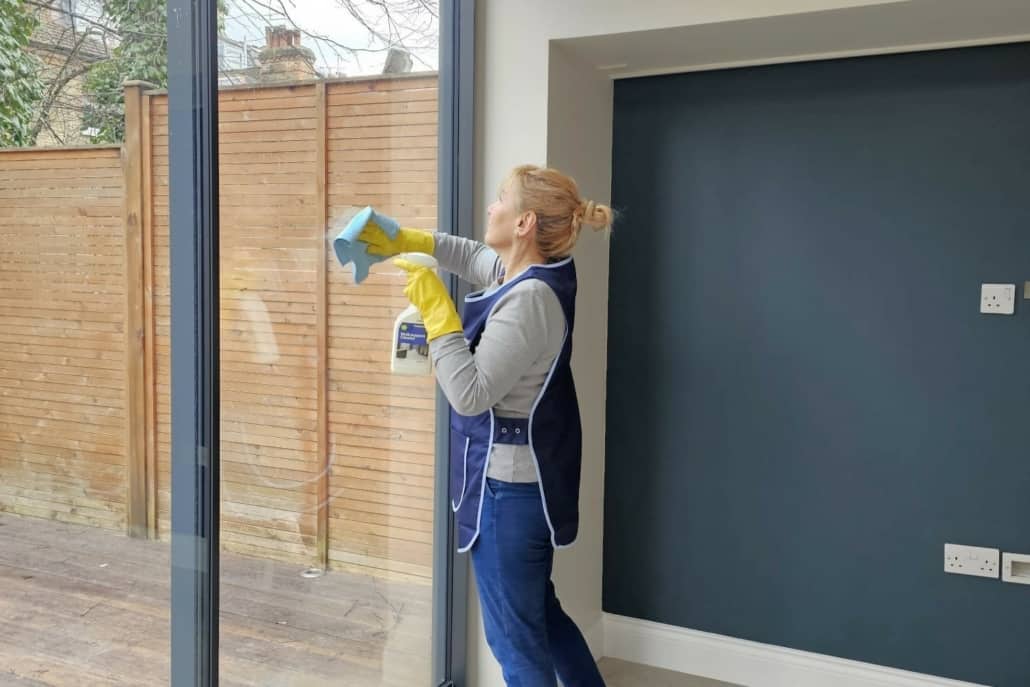 House cleaner cost breakdown
There are many factors that can affect how much a cleaner costs. While the cleaning service you receive won't cost any more (for example, a cleaning company won't charge more per session if you have children, for example), the number of cleaning sessions you require a month will be affected. You will need more cleaning sessions per month if you live in a house with children because they make more of a mess, for example. Here's a breakdown of factors that can affect the cost of cleaning services and some things to factor into your budget.
How many bedrooms need cleaning?
If you have a one-bedroom flat, this is usually going to be cheaper to clean than a four-bedroom home. Especially when it comes to deep cleans or end-of-tenancy cleans. This is simply because a four-bedroom home is larger than a one-bedroom flat, so there is more work for the cleaners to do.
Also, if you have a larger home, you may need more regular cleaning sessions to complete all of the cleaning tasks around the home. So, rather than a cleaner coming once a fortnight for an hour, you may need a cleaner every week for two to three hours. This, of course, increases the cost of house cleaning services.
How many bathrooms do you have?
Professional cleaners tend to charge based on the number of bedrooms and bathrooms in a home. So, if you have multiple bathrooms, a house cleaning service will likely be more expensive. This is true for deep cleans and end-of-tenancy cleans, but a regular house cleaning service can also be affected by this as there are more rooms to clean, so a cleaner will need more time to clean in your home.
Do you have children?
A single person or couple doesn't make as much mess as a family. If you have children, you'll know that the mess from the kids can pile up quite quickly. As we said, house cleaning companies won't charge you extra just because you have kids, but your home will need additional cleaning services or a cleaner for additional hours to make sure all the cleaning is completed.
Do you have pets?
House cleaning costs can also be determined by if you have pets or not. Independent cleaners and professional cleaners won't charge more if you have pets, but you may need additional cleaning services to stay on top of the mess that your pets create. This could be carpet cleaning services, upholstery cleaning or regular deep cleans to stay on top of pet hair and stains, for example.
Location
A house cleaning service is also likely to cost more based on where you are in the UK. In big cities, you can expect to pay more for cleaning services than people living in smaller towns and villages. The average house cleaning cost is London, for example, is higher than in a small village in Essex. Cleaning services in London usually range from £12 to £22 per hour depending on which cleaning agency you go decide to go with. Whereas, cleaning services outside of London may range from £10 to £18 per hour.
House cleaners charge more in cities for various reasons, but travel costs and higher living costs do play a factor. So, if you've just moved from a town into a city, expect to pay more per hour for cleaning just based on your new location.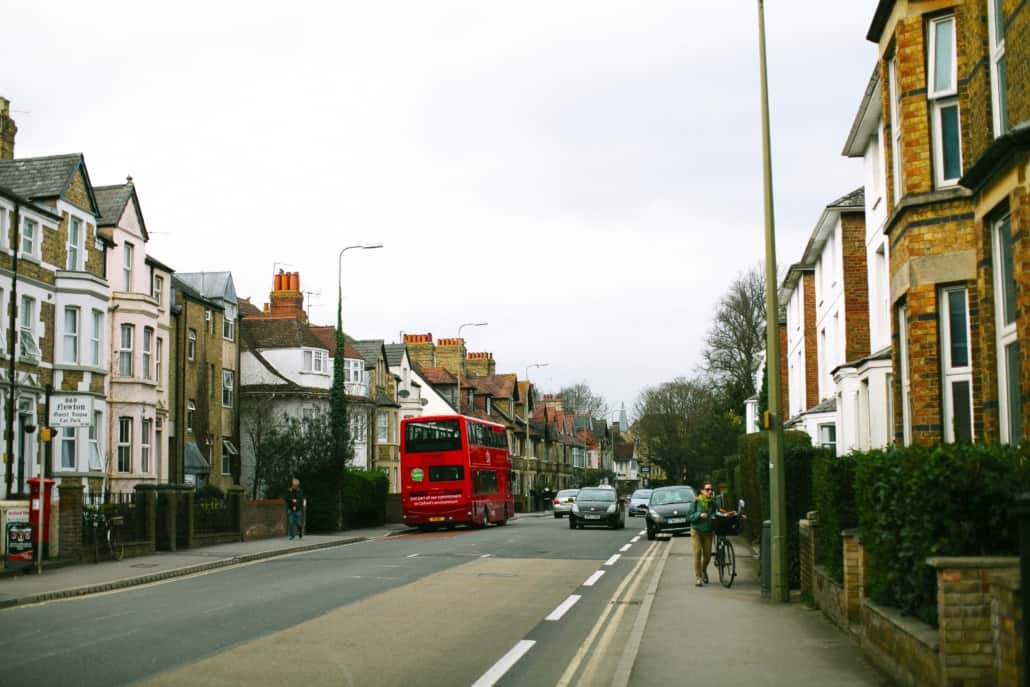 How much do cleaning companies charge per hour UK?
The factors that we mentioned above all play a role in how many hours a week a home will need to be cleaned. If you live in a very large house with children and pets, for example, you can expect to need a few hours extra of regular cleaning sessions per week than someone who lives alone.
A single person in a one-bed flat may only need a cleaner for an hour or two every two weeks, for example. While a busy family in a two-bedroom home may need a cleaner for a couple of hours (or more) every week.
Please read our article on what can a cleaner do in 2 hours?
If you really aren't sure how often you need a cleaner, it is best to ask the cleaning service you intend to use. A professional cleaner will be able to help you choose the perfect amount of cleaning required for your home. You'll then be able to factor in house cleaning costs to your budget.
Weekly cleaner cost
The average cost of an agency cleaner for weekly cleaning appointments in a home in the UK is £20 per hour. The average cost of an independent cleaner is £15 per hour.
Fortnightly cleaner cost
The costs of a cleaner coming to your home fortnightly will usually be the same as a cleaner coming to your home weekly. So you can expect to pay on average between £15 and £20 per hour.
One-off cleaning cost
One-off house cleaning services are typically priced per room with any additional cleaning services added on. For example, an end of tenancy cleaning cost is based on the number of bedrooms and bathrooms a property has, and if the property requires carpet cleaning or window cleaning services, these additional costs are added on.
Below, we've got all the average costs for one-off cleaning services. However, because these are based on how big a property is and don't take into account any additional cleaning services, these prices may not be as accurate as the ones above.
End of tenancy cleaning cost
The average cost of end of tenancy cleaning in the UK in 2023 is about £300. For smaller properties, this price will be lower, and for larger properties, this price will be higher. This also doesn't factor in additional cleaning services.
Is a landlord trying to make your pay for cleaning? Read our article on if landlords can charge for cleaning?
Carpet cleaning cost
In a typical one-bedroom flat, carpet cleaning will cost anywhere from £100 to £165. For a four-bed home, carpet cleaning can cost anywhere from £250 to £360.
Carpet cleaning is a tricky cleaning service to provide a price without information about the property. Many professional carpet cleaners use professional equipment so they charge additional costs per stair or landing too. If you want to get the most accurate quote possible, then give a clear layout of your property to the cleaning agency.
Please read our guide on carpet cleaning costs in the UK
Deep cleaning cost
The average deep cleaning service in the UK costs around £90. Again, though, the more rooms you have, or the more additional cleaning services you require, the more expensive this cleaning service will be. Read our article on how much does deep cleaning cost?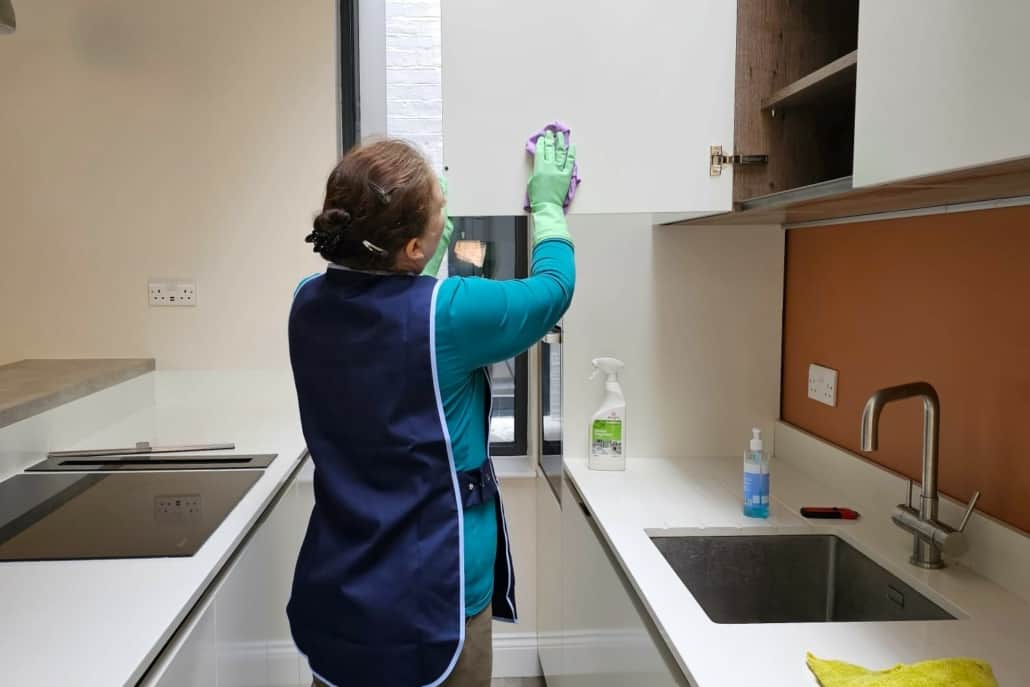 How much do house cleaners charge per hour?
The cost of an independent cleaner is on average £15 per hour. Whereas an agency cleaner will charge, or average £20 per hour.
Agency vs Independent cleaners cost
There are many reasons why independent cleaners and agency cleaners charge different rates per hour. While it can be tempting to go for the cheaper option, there are benefits to using agency cleaners and cleaning companies. For example, agency cleaners are vetted extensively by the company to ensure they are trustworthy, reliable and hard-working. They are also fully trained by the cleaning company for all cleaning tasks around the home. Therefore, they can tackle any and all of the cleaning tasks you'll ever need them to do.
What's more, cleaners working for an agency also have amazing liability insurance. If anything is damaged or stolen during a cleaning session, the matter will be solved quickly. And if an agency cleaner is ever sick, a replacement can be called in quickly.
Using an agency cleaner is a bit more expensive, but you have more peace of mind and a very trustworthy and highly trained cleaner that is reliable and being paid and supported fairly.
Please read our article on how to find a cleaner in London
Cleaning Express domestic cleaning services
If you live in London and are looking for regular house cleaning services, Cleaning Express can help. We have cleaners across the city, fully trained and vetted by us. Our cleaners can tackle every cleaning task you need them to, and we have completely flexible cleaning packages for you to choose from. Our regular domestic cleaners can be with you whenever you need them to be.
Cleaning Express also offers affordable yet high quality one-off cleaning services too. From the best deep clean in London to the most thorough end of tenancy cleans in the UK! For more info about Cleaning Express' cleaning services, get in touch today!
Do your own or manage a business and are interested in office cleaning as well? Read our article on how much does office cleaning cost?
https://cleaning-express.com/wp-content/uploads/2019/07/Cleaning-Express-Logo-Full-Size-300x87.png
0
0
Klaidas Kavaliauskas
https://cleaning-express.com/wp-content/uploads/2019/07/Cleaning-Express-Logo-Full-Size-300x87.png
Klaidas Kavaliauskas
2023-05-11 10:38:41
2023-11-05 14:44:17
How much does a cleaner cost UK (2023)