How to Find a Housekeeper UK
Housekeepers can be a vital addition to your home if you don't have the time to do daily chores. Unlike a cleaner, a housekeeper helps with other chores, such as cooking, organising, and even childcare.
But what's the process of finding a suitable housekeeper, considering they'll become such an integral part of your life? Well, that's what we'll discuss here.
Read on to discover how to find a housekeeper and the different types available.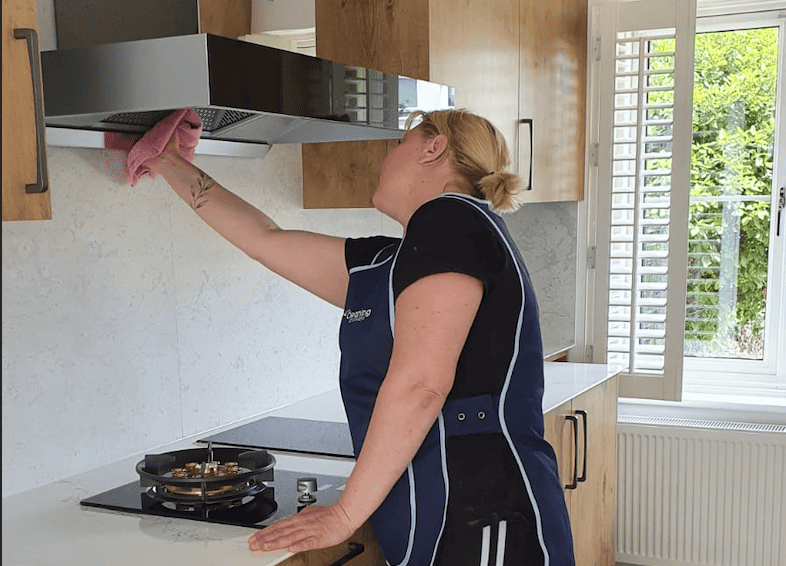 How to Find a Housekeeper – Deciding What You Need
The first step is to decide what kind of help you need. As mentioned, a housekeeper can help with the following jobs:
Cleaning
Organising
Shopping
Running errands
Childcare
Bear in mind, though, that not all housekeepers will do all these things. So, start by working out your needs and using this to narrow down your selection pool.
Types of Housekeepers
Generally, the biggest factor in deciding the type of housekeeper you need is whether you need childcare. This would mean you'd need a nanny housekeeper – someone who is trained to care for kids but can also handle other chores.
If childcare isn't a priority, you'll likely have more choice. Housekeeper nannies may have training in childcare and will usually need different insurance and security checks.
Another type worth mentioning is a live-in housekeeper. This should be fairly self-explanatory: it's a housekeeper that lives in your home. They'll still work normal hours rather than 24/7, but you'll provide them with free accommodation during their employment.
When it comes to how to find a live-in housekeeper, you might be slightly more limited again. But then it's not a particularly common type of housekeeper, so it balances out in the end.
Wondering if a housekeeper is right for you? Read our article on types of cleaning services.
Housekeepers' Working Hours
Once you've decided on the type of housekeeper you need, you'll need to figure out how often you want them to come. The 2 main options are full-time and part-time.
A nanny, for example, may be full-time if you need childcare while you work. But if you only work part-time, you'll probably only need a part-time nanny.
The options for how to find a daily housekeeper (full-time) and how to find a part-time housekeeper are pretty much the same. Contact an agency in your local area and see who they have available.
You may find it easier to source a part-time housekeeper, as this gives them more flexibility in their own lives – they may have another job, kids, etc. However, based on UK employment law, part-time work can be up to 34 hours a week, so you've got a lot of flexibility.
Working out how many hours your housekeeper should work won't be too difficult, especially if you already know what you want them to do. For example, if you have a very large house or like your home to be very clean, you might want a daily housekeeper. The same is true if you have lots of errands to run.
On the other hand, if you only want your home cleaned once a week, or you don't need the cooking or errands done every day, a part-time housekeeper should be fine. If you're unsure, speak to your chosen agency and they should be able to give you some advice.
How to Find a Housekeeper UK – Cost
Another important factor in hiring a housekeeper is figuring out your budget. Your location will have an impact on how much a housekeeper charges, as will their experience and qualifications.
We've got a full article on how much it costs to hire a housekeeper, so check that out for more information.
How to Find a Good Housekeeper
Now we get down to the important part: how to find a good housekeeper. After all, this is someone you're letting into your home and trusting with your kids, house keys, etc., so they've got to be reputable.
Well, the best place to start is by speaking to a well-known housekeeping agency. Ensure they have the correct insurance and qualifications if needed, and check out their customer reviews. If you want extra confirmation, see if you can speak to some of their previous or existing clients.
From there, it's a case of seeing who they have available and conducting interviews. You'll know when you get matched with the right person.
Final Thoughts
You should now know how to find a housekeeper in the UK. If you're looking for housekeeping services in London, get in touch with Cleaning Express. We only work with the most qualified professionals, so you know your home is safe with us.
https://cleaning-express.com/wp-content/uploads/2019/07/Cleaning-Express-Logo-Full-Size-300x87.png
0
0
Klaidas Kavaliauskas
https://cleaning-express.com/wp-content/uploads/2019/07/Cleaning-Express-Logo-Full-Size-300x87.png
Klaidas Kavaliauskas
2023-10-13 18:42:18
2023-10-13 18:42:18
How to Find a Housekeeper UK