What is contract cleaning?
Contract cleaning may sound very fancy and formal, but it is actually rather simple. Contract cleaning is where you and a cleaning company enter into a contract. This contract states what cleaning services you will receive and any additional services they may be included.
So, when you use a cleaning company, you are entering into a contract of sorts. This contract doesn't state that you can't use other cleaning companies. Nor does it say that you must have cleaning services from this company every week, or anything like that. The contract is a promise from the cleaning company to you to provide all of the cleaning services you need as well as some very handy and important additions.
While the cleaning part of contract cleaning is the service most of us are most focused on, the additions are what make contract cleaning better than other cleaning services. The benefits of these additions can be found below.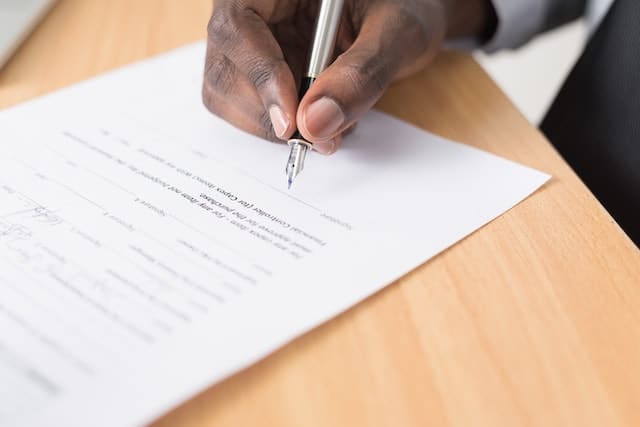 Benefits of contract cleaning services
There are a number of benefits to using contract cleaning from a reputable cleaning company, including:
Cost
The cost of each cleaning session and any one-off cleaning services that you use are typically lower when you use a cleaning company that offers contract cleaning. Cleaning companies can keep their costs lower by buying cleaning supplies and equipment in bulk, as well as creating in-house training programmes for their cleaners rather than sending them out for training or not offering training at all.
In general, the overheads of smaller cleaning companies and sole traders impact the cost to the customer as each cleaning job must provide a decent amount of profit. Larger companies, though, can create cleaning plans that suit your budget while ensuring the services you have are high quality.
Free replacements
Another massive benefit to using contract cleaning is that if your regular cleaner gets sick, a replacement will take their place. Cleaners are asked to give plenty of notice if they can't make it to work for any reason. While this isn't always possible in emergency situations, this allows the cleaning company to find a replacement quickly. So, in most cases, the replacement cleaner will arrive on time for your usual cleaning session.
If a cleaner that works by themselves is ill, they will have to cancel or rearrange your cleaning appointment. This can get quite frustrating when your house is in desperate need of a good clean.
Vetted and trained staff
When someone starts working for a cleaning company, it is vital that they are vetted. Checks are made to ensure they are who they say they are. These checks ensure the safety of cleaning customers. For any large cleaning company, these checks are done before a cleaner even starts working for them. For smaller cleaning firms, these checks may not even be done because they do cost the company some money.
Another vital thing for cleaning companies to offer is training. Sure, we can all clean our own homes, but can we clean them efficiently and thoroughly enough to do it as a job? Do we know how to remove tough stains in delicate fabrics or the best methods and techniques for cleaning windows or dusting? All of these tasks take some training, and it isn't enough for cleaning companies to rely on the cleaners already having this training.
Good quality cleaning companies train their staff to clean their way, in many respects, the right way. They teach the correct cleaning practices that they should be using in customers' homes and ensure they are really prepared to tackle any and all cleaning tasks before they start working solo.
Smaller cleaning companies may not have the benefit of in-house training. This can mean they have to pay for external training or not provide as thorough training as a bigger cleaning company.
Cleaners with years of experience
While initial training is all well and good, cleaner with years of experience are worth their weight in gold. This is why many larger cleaning companies will have new cleaners shadow more experienced cleaners for a month or two after they have completed their initial cleaning training. This ensures the new starters learn excellent cleaning tips from cleaners that have experienced it all in the field.
There are many smaller cleaning businesses that don't have this experience. Sure, they may have cleaned their own homes, but they don't have the experience to tackle every cleaning job that you may need them to.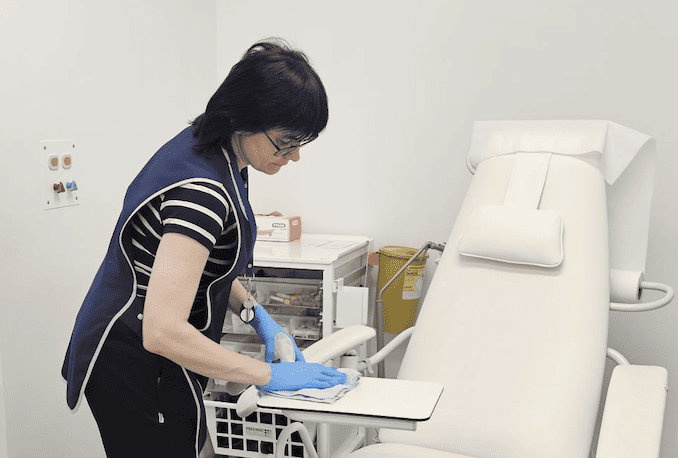 Comprehensive insurance policies
If anyone offering a service in your home doesn't have insurance, avoid them. If anything goes missing or anything is broken during the service, it can be nearly impossible for anything to be done about it.
Companies with comprehensive insurance policies make sure that any situation that occurs during a cleaning session is sorted out quickly.
Tailored cleaning service to your needs
Whether you want to have a deep clean of your home or regular cleaning sessions each week, the cleaning service you use should be as flexible as possible. If you don't want your entire home deep cleaned, the cleaning service should be flexible enough to ensure you are only paying for the areas of the home you want to be cleaned. For regular cleaning sessions, you should only be paying for the cleaning services that you use, and you should be able to change these cleaning services each week depending on your needs.
Flexible contracts
With contract cleaning, you aren't signed on for a 36-month contract or anything like that. You can cancel, change or rearrange your cleaning sessions to suit your needs. So, if at first you are having your home cleaned every fortnight for a few hours but feel weekly sessions will be better suited, you can change. With smaller cleaning firms, it may be difficult for them to change this based on how many customers they have.
Staff productivity and morale
Staff that are receiving good wages, bonuses for good work and training to further their skills are often a lot happier than ones that aren't. This will be reflected in the quality of their cleaning work and how passionate they are about the job.
What type of contract cleaning services are available?
There are a host of contract cleaning services available. Of course, we've mentioned regular domestic cleaning sessions throughout this article. However, there are also housekeeping services, office cleaning services, end of tenancy cleans, deep cleans and a great deal more.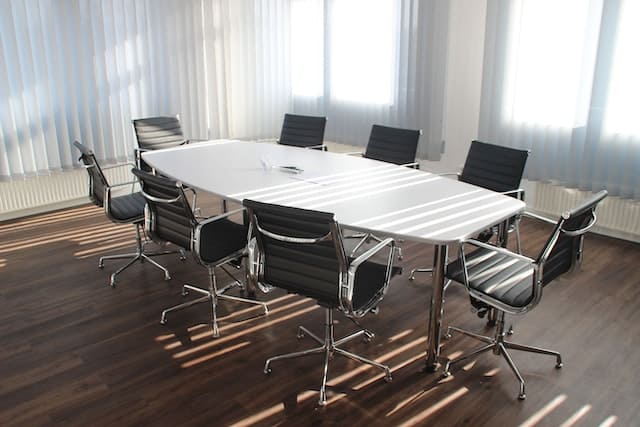 Conclusion
Contract cleaning from a reputable and trustworthy cleaning company is a great way of ensuring that you save money on cleaning services. They are flexible and customisable to suit your needs weekly and moving forward, and they are provided by fully trained and vetted cleaners.
Contract Cleaning with Cleaning Express
Cleaning Express offers high-quality and affordable contract cleaning services in London. Our cleaners have years of experience and are trained in the best cleaning practices using our in-house training programmes. We have comprehensive insurance to give you peace of mind, as well as flexible working times and happy, motivated and passionate staff. Give Cleaning Express a call today to learn more about contract cleaning services. If you can't find the perfect cleaning service for your needs on our website, we'll create the ultimate cleaning package to suit your needs perfectly.
https://cleaning-express.com/wp-content/uploads/2019/07/Cleaning-Express-Logo-Full-Size-300x87.png
0
0
Klaidas Kavaliauskas
https://cleaning-express.com/wp-content/uploads/2019/07/Cleaning-Express-Logo-Full-Size-300x87.png
Klaidas Kavaliauskas
2023-07-29 10:46:37
2023-07-29 10:46:37
What is contract cleaning?