How Much Does Carpet Cleaning Cost (2023) UK
Carpet cleaning can be a fantastic way of breathing new life into an old carpet. It can make a carpet look brand new again and get rid of any odours, pet hair and often stubborn stains too. We are going to look at carpet cleaning in this article. We'll discuss the prices for carpet cleaning in the UK in 2023, as well as many of the benefits of professional carpet cleaning services too.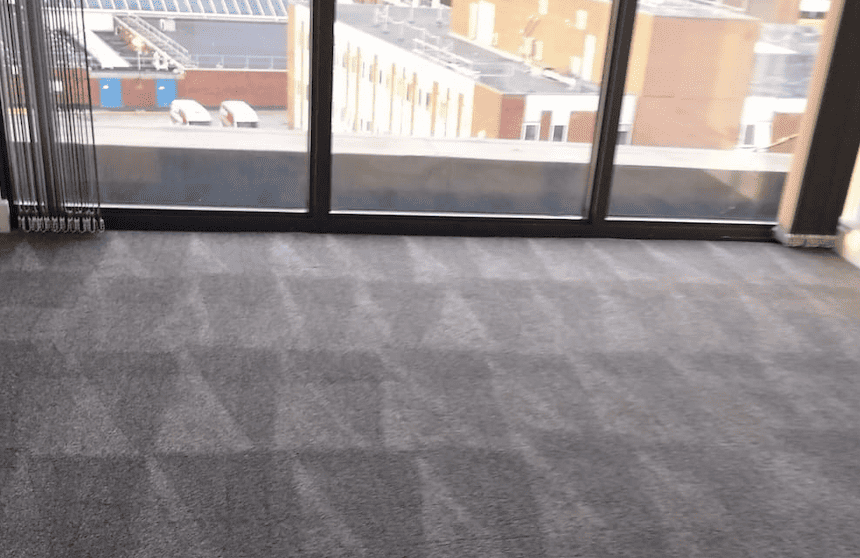 How much does professional carpet cleaning cost?
The average cost of a carpet cleaning service in the UK is between £60 and £120 per hour. This may seem like a lot, but remember, this is a professional cleaning service. If your carpets are in a good condition already, and your home isn't too big, you may find that your carpets will be completely clean in just an hour or two.
Compare this with hiring a carpet cleaning machine and spending a day or so using it in every room, and you will certainly save some time and hassle. When you hire a professional to clean your carpets, they know all the tips and tricks to bring your carpets back to life quickly. Plus, the machines that professional carpet cleaners use are much more efficient and effective than many that you can hire.
Professional carpet cleaning cost for flats and homes
Here is a breakdown of the costs for professional carpet cleaning services and an estimate of the time it will take in typical households in the UK.
| | | |
| --- | --- | --- |
| Property Type | Time | Cost |
| 1 bedroom | 15-30 minutes | £90-120 |
| 2 bedroom | 30-60 minutes | £100-130 |
| 3 bedroom | 60-75 minutes | £115-155 |
| 4 bedroom | 75-90 minutes | £145-190 |
| 5+ bedroom | 90-120 min | £180-220 |
Factors affecting carpet cleaning cost
The info above offers a good estimate of how long carpet cleaning should take and how much it should cost if your carpets are in good condition. However, there are some factors that may require extra attention from your carpet cleaners and may result in additional cleaning costs. These factors include:
Size of carpet
The average prices for carpet cleaning above provide a good indication of the cost of carpet cleaning in most homes. However, if you have a rather larger carpeted area in your home, you may be required to pay a bit more than average.
If you are concerned that the size of your carpet may require you to pay more, you can send measurements or photos of your rooms to the carpet cleaning company you intend to use. They will then be able to provide you with a more detailed quote for the cost of the cleaning service.
Type of carpet
If you have a carpet with a deeper pile than standard, you may need to pay a bit more to have it cleaned. This is very common, as the deeper the pile of the carpet, the harder it is to clean it fully.
You may also incur additional costs for carpet cleaning if your carpets are particularly delicate or require special care when cleaning. If you are concerned about your carpets being tricky to clean, send a photo of them to the carpet cleaning service, and they can advise you on the best course of action to take.
State of your carpet
If your carpets aren't in the best condition, perhaps they haven't been cleaned in a few years, or they are full of dust, dirt, pet hair and other grime, additional costs may apply to your carpet cleaning service.
You may also incur additional costs if your carpets are heavily stained. Stained carpets require more attention and more time to bring back to life. Offering photos of the stained areas to the cleaning company will allow them to assess the damage and see if additional costs will apply to your situation.
Location
If you live in a big city, like London, for example, the cost of cleaning services is likely to be higher than in other, more rural, areas. These higher costs factor in travelling to your home, parking costs, and bringing the carpet cleaning machine and other equipment.
Sadly, this isn't a cost that can be reduced. Most cleaning companies will charge a bit more to do the job in certain locations. Shopping around for a better price may help here, but most carpet cleaning companies in these areas will charge a similar price. If you are concerned about the cost, though, we'd recommend looking at the reviews of the carpet cleaning service as well as the price. You may find that much cheaper cleaning services are cheaper for a reason and are best to be avoided if you want good results.
Pets
Pet hair and all the dirt that comes with having pets can get deep into the pile of your carpet and can be very hard to remove. As a result, if you have pets, it can cost more to have your carpets cleaned.
Pets can also cause very difficult to remove stains and odours from your carpets, which, again, can cost more to remove. To stay on top of the messes that your pets can cause on your carpets, it is well worth considering getting them cleaned regularly, at least once a year, but once every six months if possible.
Please read our article on how to remove pet hair from carpet

Other environmental factors
Smoke, mould, building dust, and more can all make it harder to clean carpets than normal. If anyone has smoked in the house over the years, it can be tricky to get rid of the nicotine staining and the smell from the carpets. If there are burns on the carpet from cigarettes, then it is near impossible to get these out with carpet cleaning.
If your home has rising damp or condensation, this can also make it harder to get the carpets clean. Of course, damp and condensation can make your carpets smell, but they can also begin to rot your carpet if left for any length of time.
Building rumble and dust can get absolutely everywhere. It is a great idea to hire a carpet cleaning company to come in after this building work is complete to ensure that all dust is removed from your carpets. However, if the builders have left your home in a rather sorry state, you may be charged more than normal for the cleaning.
If you are concerned about certain environmental factors bringing the cost of your carpet cleaning up, let the carpet cleaning service you intend to use know about them before your appointment. They will then be able to provide a more accurate quote for the work, so you won't face a larger bill than expected once the cleaning has been completed.
Should you use a professional carpet cleaning service
Using a professional carpet cleaning service certainly has its advantages over hiring a carpet cleaning machine and doing it yourself or relying on vacuuming alone. Here's a breakdown of the advantages and disadvantages of using a professional carpet cleaning service instead of hiring a carpet cleaning machine and doing it yourself.
| | |
| --- | --- |
| Advantages | Disadvantages |
| Experienced cleaners who know how to tackle damaged, stained and dirty carpets | Higher costs than hiring a carpet cleaning machine |
| Professional equipment that is much more powerful than anything you can hire2 bedroom | May struggle to find good quality, affordable service in your area |
| Faster | The company may not be able to clean your carpet depending on how delicate it is |
| Less work for you | |
| Can be arranged on a day and time to suit you | |
While hiring a carpet cleaning machine yourself and doing the work may sound appealing to save some money, cleaning your carpets is tricky.
If you've never used one of these carpet cleaning machines before, there is a learning curve to it. It will also take you much longer to clean all of your carpets than it will take a professional. This is due to experience and also the equipment. The carpet cleaning machines that professionals use are much larger and more powerful, so it takes fewer passes to clean the carpets.
Professionals also know how to tackle stains, damage and really dirty carpets. They can quickly transform a carpet and make it look brand new again, even if you have pets or environmental factors that can really affect your carpets.
While hiring a professional carpet cleaning service is more expensive than hiring a carpet cleaning machine and trying it yourself, it is well worth considering. The time you save, the results you get and the stress it takes off of your plate will make the additional cost worth it.
How do I find a professional cleaning company?
When you are looking for a professional carpet cleaning company, it is best to start with family and friends. Ask people you know who live locally if they have any recommendations for a good quality carpet cleaning company they have personally used or know someone that has used them with great results.
You can also look on online and use online reviews from real customers. This is a great way of gaining insights into cleaning companies and whether or not you should hire them. Take a look at all of the carpet cleaning companies in your area and choose the one with reviews that conform to your needs the most.
While you are looking into the cleaning company, take a look at the services they offer. Some carpet cleaning companies are really flexible, which is great! If you'd only like to have some of your carpets cleaned, a flexible company will be the way to go. If you do want to have all of your carpets cleaned, a company that is flexible may still be the best option. This will ensure that the cleaning company will be with you on the day you need them to be and provide all of the services you need and none that you don't.
You'll want to find the best professional carpet cleaning company in your area that is reliable, experienced, flexible and passionate about doing the work. Speaking with the company, looking at reviews and asking friends and family in the area is the best way of ensuring you make the right choice for your carpet cleaning needs.
Please read our guide on how to find a cleaner in London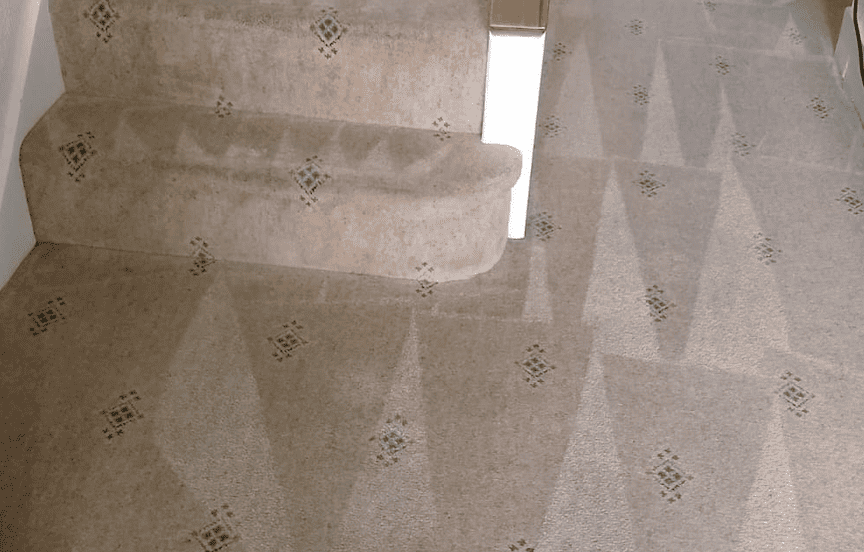 Cleaning Express carpet cleaning services
If you're looking for professional carpet cleaning services in the London area, Cleaning Express is here to help. We provide high-quality and affordable carpet cleaning services across London.
We are reliable, flexible and hard-working. We can get your carpets looking brand new and beautiful again. So, whether you want to clean up after your pets, get your carpets ready for your landlord, or spruce up the carpets in your new home, give Cleaning Express a call today. We can clean your carpets as quickly as tomorrow!
Please also read:
What can a cleaner do in 2 hours?
FAQs – how much does carpet cleaning cost
Will my carpet shrink?
Some carpets can be prone to shrinking after the carpet cleaning process. However, our expert carpet cleaners can spot these carpets before any work takes place and can use preventive measures to stop this from happening.
In rare cases, we may need to refuse work due to the nature of the carpets. If this happens, you won't be charged for any carpets we don't clean.
How long will my carpet take to dry?
This depends on the length of the pile, how soiled the carpet is, and the temperature inside and outside of the property.
The carpet cleaning machines we use are very good at leaving the carpets as dry as possible, though. So you will likely be able to use your carpets and enjoy them soon after we leave. If there is any reason for you to leave your carpets for a while, we'll let you know before we leave your home.
Do freshly cleaned carpets get dirtier quicker?
This can occur when there is a lot of residue left in the carpet from the cleaning process. Dirt will stick to this residue, and the carpet will look dirty quickly.
Never fear, though. Cleaning Express has years of experience providing quality carpet cleaning services, so there will be no residue for dirt to get stuck to when we leave. We know the best cleaning solutions to use for each carpet and the best methods for different types of carpets as well.
Will I need to move my furniture out of the room?
We ask that you remove any small or breakable items from a room, but there is no need to remove your furniture from your rooms. We can work around larger pieces of furniture during the cleaning process and cover them so they are protected throughout.
How long will it take to clean my carpets?
We can provide rough estimates for how long our carpet cleaning services take. However, it does depend on how dirty the carpet is. Still, for a three-bedroom house, you can expect carpet cleaning to take about two hours.
Should I vacuum before?
A quick vacuum the day before your carpet cleaning appointment is a good idea. This will get the top layer of dust and dirt off of your carpets and allow our machines to penetrate straight into the pile of the carpet. This ensures the filters in our machines don't get blocked and saves some time on the day.