How to prepare for end of tenancy cleaning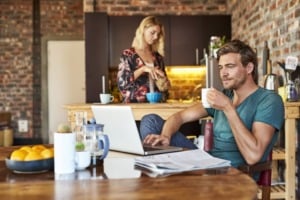 When you are moving out of a property, it must be in the same condition as when you first moved in. Before you moved into your property, your landlord would have had it professionally cleaned. And the easiest and most stress-free way of getting it ready when moving out is to have it professionally cleaned again. Cleaning Express offers the best end of tenancy cleaning services in London. We take the stress out of moving out of rented accommodation. Many people aren't too sure what to do before our cleaners arrive, though. So, if you're having end of tenancy cleaning services, here is everything you need to do to prepare for them.
How to prepare for end of tenancy cleaning?
Remove all of your belongings
Follow the moving guide below on advice on packing and preparing your belongings.
USEFUL READ: The Ultimate Moving 101 Guide – Everything You Need to Know
Removing all of your belongings really helps speed up the end of tenancy cleaning as it allows our cleaners to focus on the task and not have to move your furniture and things out of the way. If there are belongings in the property when our cleaners arrive, it makes their job a lot more difficult and can add time and money to the service.
Turn off the fridge and freezer
We'll happily clean your fridge and freezer if it's staying at the property. Please make sure both are turned off at least 24 hours before your cleaning appointment, and remove the food. Our cleaners will not clean the fridge or freezer if there is still food present.
Check for repairs
Repairs need to be made before our cleaners arrive. Repairs can often leave a mess that needs to be cleaned up, and so it makes sense to get all of this out of the way before we arrive.
Check your rental agreement
Your rental agreement may include the cleaning of something that isn't typically covered in a usual end of tenancy clean. This could be cleaning the carpets or upholstery, for example. It is very important that you check your rental agreement, so you can notify the end of tenancy cleaning service you are using. We do offer carpet and upholstery cleaning services in conjunction with our end of tenancy cleaning, but they do cost extra and should be booked alongside your end of tenancy cleaning.
Booking your end of tenancy clean
Booking your end of tenancy clean is as simple as going on the Cleaning Express website and sending us a message. You can also call the Cleaning Express call centre and chat with one of our lovely call centre staff. They can provide a detailed price for the end of tenancy clean and book you in. While our end of tenancy cleaners can be with you as soon as tomorrow, it is also worth booking ahead, so you aren't stressed leading up to the move.
So, that's what you need to know about end of tenancy cleaning and how to prepare for it. End of tenancy cleaning takes a lot of stress off of your shoulders. Preparing for the clean is nice and simple too; just be prepared, and everything will go smoothly, and your property will be clean ready for the handover.
https://cleaning-express.com/wp-content/uploads/2019/07/Cleaning-Express-Logo-Full-Size-300x87.png
0
0
Michael Bogoyavlenskiy
https://cleaning-express.com/wp-content/uploads/2019/07/Cleaning-Express-Logo-Full-Size-300x87.png
Michael Bogoyavlenskiy
2021-10-25 18:26:25
2023-01-20 11:33:58
How to prepare for end of tenancy cleaning