What Can A Cleaner Do In 2 Hours?
If you've been looking into domestic cleaning sessions for a while now, you likely have questions about what can a cleaner do in 2 hours. Typically, a domestic cleaner will come to your home for 2-3 hours every week, although you can customise the cleaning duration to suit your needs.
For example, what cleaning tasks can be done, and is a cleaner really going to offer you any more than you can do yourself? Well, we're going to take a deep dive into the cleaning routine you can expect a house cleaner to provide in the two hours below.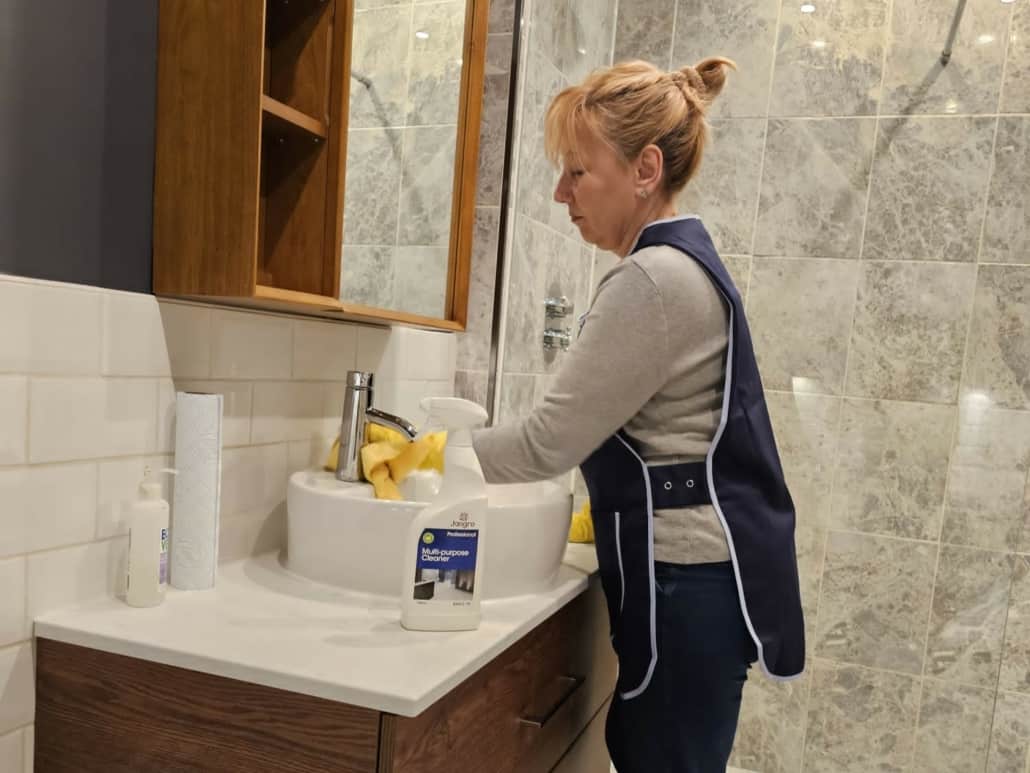 What Can You Expect A House Cleaner To Do In Two Hours?
While a cleaner can't clean your entire house in two hours, you may be surprised by what can be included in this cleaning session. Of course, the cleaning routine will vary depending on your needs each week, but in 2 hours you should expect your cleaner to:
Fold laundry
Mop floors
Wipe kitchen surfaces
Basic hoovering
Empty bins
Clean the toilet
Remember, this isn't a deep clean of your home; a cleaner can only do so much and likely won't be able to get to the whole house or even every cleaning task on your list. There are ways of maximising your time with the cleaner, though.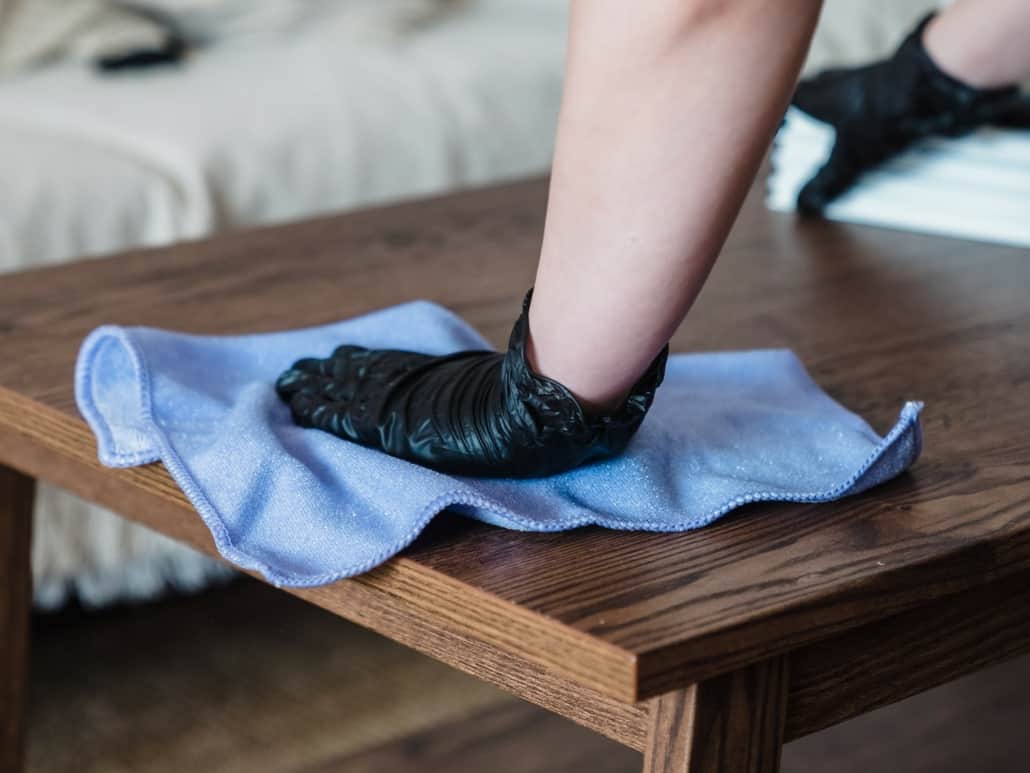 How to Make the Most Out of a 2-Hour Cleaning Session
During a two-hour session, a cleaner can only do so much, but what they do is up to you. So, here are some tips on how to get the most out of your two-hour cleaning session with a professional cleaner.
Communicate with your domestic cleaner
Clear and precise communication from you to your cleaner is really important. The time they have in your home should be maximised to ensure as much cleaning is done as possible. So, if you have specific cleaning tasks that you'd like them to focus on, let them know. They can prioritize cleaning these areas over others.
Building a good working relationship with your cleaner ensures that communication is open, and this allows all important cleaning tasks to be done during the two hours you have with them per week. So, don't be afraid to ask the cleaner to focus their efforts in the areas you need them to.
Prepare your house before the cleaner arrives
A cleaner isn't there to declutter or help you organise your home. So, the age-old question comes in "Should I clean before my cleaner arrives?" Well, there is no need to pop on your rubber gloves and scrub the floor, but ensuring your home is clutter-free can certainly help the cleaner with their tasks.
Ensuring that your home is free of clutter allows the cleaner to focus on the tasks you need them to. This saves them time and allows them to focus on the cleaning process, ensuring they can complete the cleaning tasks you need.
Prepare the cleaning equipment
The day before your cleaner comes to your home, it is worth checking if you have all the cleaning products they need during the sessions. Then, on the day of the cleaning, ensure the cleaning equipment and products are easily accessible to the cleaner.
If this is your first session with a new cleaner, show them where you keep the cleaning products and equipment to make sure it is easy for them to find everything. If you've run out of bin bags or furniture polish, for example, consider changing the tasks they need to do on that day. You can then ensure you have everything they need for a thorough clean the next week.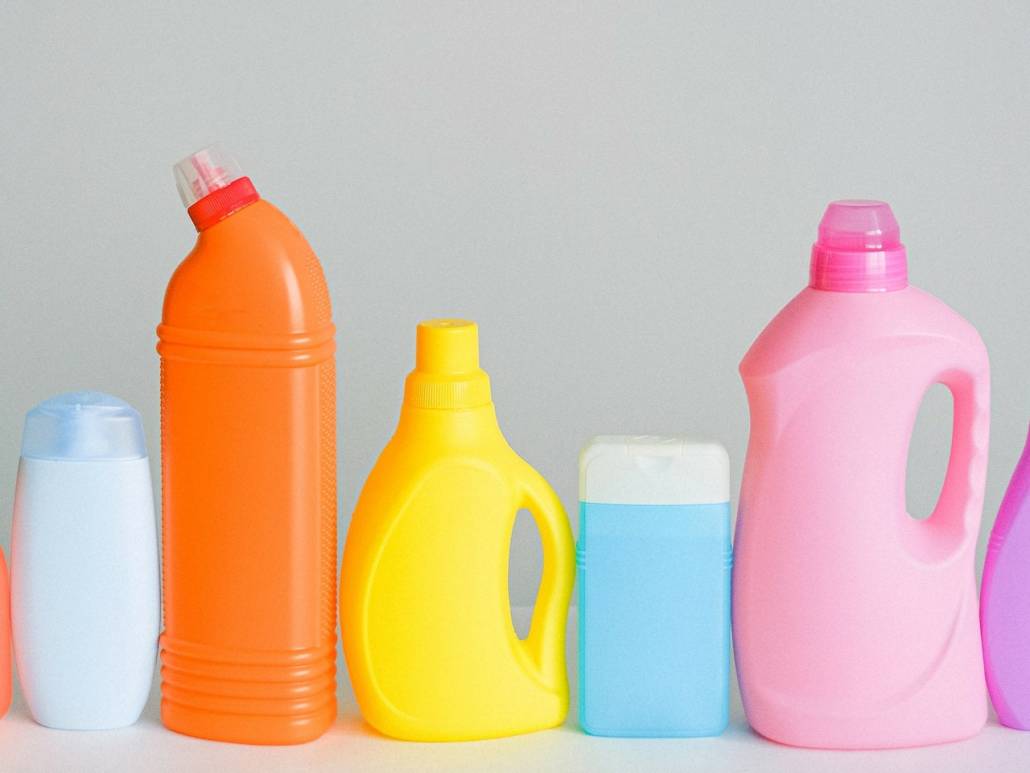 Make a checklist for the cleaner to follow
During a two-hour house clean, it is really important that the cleaner knows what is expected of them, rather than you giving them cleaning tasks throughout the session as they complete each task. To maximise the time you have with the cleaner, give them a checklist of specific tasks that you'd like them to complete when they arrive.
This way, they can stay focused on the cleaning and plan their precious time in your home to ensure that as much of the checklist is completed as possible. Just remember, though, it isn't possible for the cleaner to do deep cleans during a regular cleaning session.
So, during this two-hour session, try and include tasks that can be completed. Cleaning one bathroom instead of two, for example. Or wiping the kitchen worktops and mopping the kitchen floors instead of cleaning the kitchen cabinets out, for example. A domestic cleaner is there to help with the weekly cleaning routine, not to provide a deep cleanse of all your rooms.
Having this expectation in mind ensures that cleaners can focus and get the job done right with enough time for all the tasks. If they have any time left over, they can then begin other cleaning tasks for you.
Please have a look at our end of tenancy cleaning checklist to help your draft up a checklist.
Prioritise your rooms
Another good thing to do when planning for your cleaning session is to think about which rooms you'd like to be cleaned the most. If you'd like the cleaner to focus on the kitchen or bathroom, for example, ask them to focus on these areas of the house.
You can provide them with the cleaning tasks that you need to do in these rooms or simply ask them to do a general cleaning of the room. So, they can mop the kitchen floor, empty the dishwasher, wipe the kitchen counters, or clean the bath, shower and toilet, for example.
Asking your cleaner to focus on one room each week is a great way of getting an overall cleaning of the entire home over several weeks. The cleaner won't be providing a deep clean of each room, but each room will be bought back to a high level of cleanliness.
Give your cleaner feedback
One of the most crucial parts of any working relationship is feedback. Providing your cleaner feedback is the best way for them to learn about your cleaning process. If you like things done a certain way, let the cleaner know. If the cleaner missed a really important area, let them know the next time they visit.
With any working relationship, there are kinks that need to be ironed out, and using professional cleaning services is no exception to this. A cleaning business should take your feedback on board and adjust their cleaning accordingly within reason.
A regular cleaner is not a deep cleaner
We've stated this throughout this cleaning article, but it is worth mentioning again. Two hours a week is not enough time for a cleaner to do a deep cleaning of your home. If you feel that your home could benefit from a deep cleaning, we'd recommend hiring a professional deep cleaning service before having regular domestic cleaning sessions. This brings the overall cleanliness of your home back up to your standards, and from there, regular sessions will keep it looking great for a while.
A regular cleaner is happy to focus on one room per session. Again, though, this won't be a deep clean of that room. Deep cleans take a long time; they can even take the entire day, depending on the condition of a property. So, bear in mind that while a regular cleaner is more than happy to do as many cleaning tasks as they can in two hours, doing a deep clean of even one room just isn't possible in this time frame.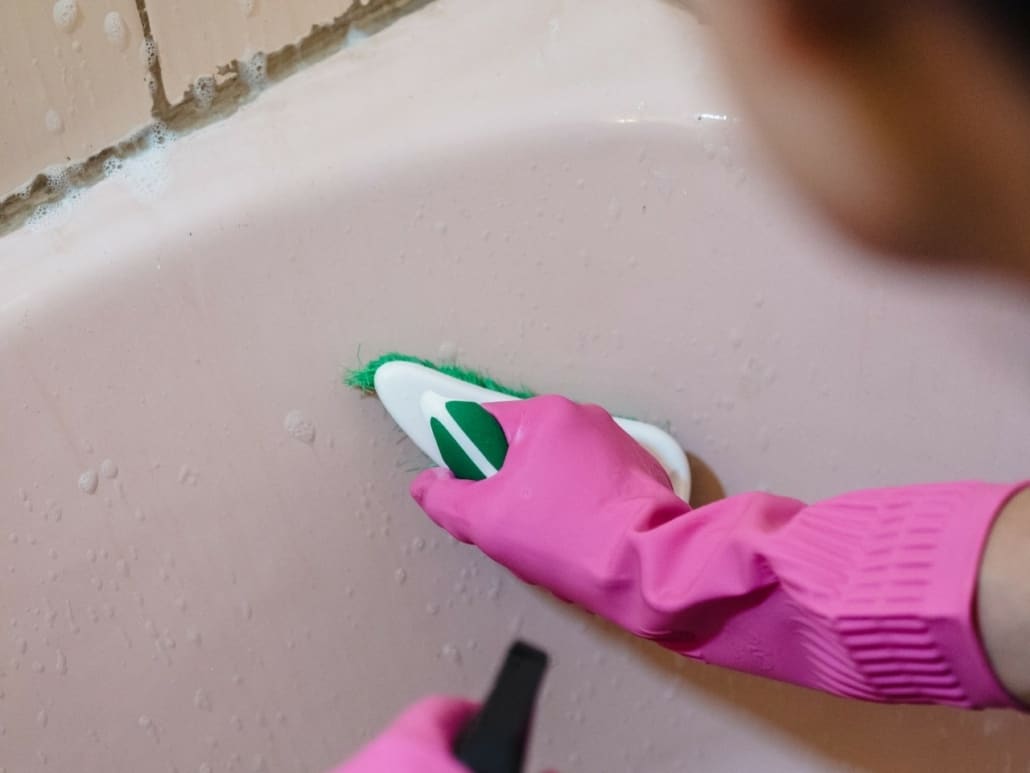 Do a deep cleaning once a month
To ensure your home looks as good as possible, a deep cleaning routine will still need to be in place. Regular cleaners won't move furniture during the vacuuming or clean your kitchen cabinets, for example. So, to keep your home as clean as possible, these tasks will still need to be done throughout the year.
You can do a deep cleaning once a month if you have time, and you can prioritize cleaning areas where the cleaner hasn't been during this time. Or, you can hire a professional deep cleaning company to do it for you. In fact, the cleaning company that your cleaner works for may have a deep cleaning service that you can use.
If you do decide to use a deep cleaning service, they can be customised to focus on areas missed by the regular cleaner. Things like under the furniture, inside cabinets and wardrobes. This may keep the cost of the deep clean down while ensuring your house looks beautiful.
Regular domestic cleaning services
Now that you know what a cleaner can do in 2 hours, you might want to learn a bit about our regular house cleaning services in London. At Cleaning Express, we have highly skilled and thoroughly trained cleaners across the city. We offer a friendly and high-quality cleaning service for homes that are completely customisable to suit your needs.
From regular two-hour cleaning slots to housekeeping services and deep cleans, Cleaning Express offers every cleaning process and service that a home may need, and we can be with you as quickly as tomorrow.
Please also read our article on how much does a cleaner cost?
FAQ
What can a cleaner do in 1 hour?
In 1 hour, a cleaner will typically just do a few light cleaning tasks such as dusting, sweeping, and tidying up cluttered areas of the home.
What can a cleaner do in 3 hours?
In 3 hours, a cleaner can thoroughly clean a larger room or two smaller ones, including hoovering, mopping and the cleaning of surfaces.
What can a cleaner do in 4 hours?
In 4 hours, a cleaner is able to deep clean a medium-sized home or several rooms, including dusting, hoovering, organising, disinfecting bathrooms and wiping of surfaces.
What can a cleaner do in 5 hours?
In 5 hours, a cleaner is able to do a thorough deep clean of the home, tackling the hard to reach areas in all rooms and ensuring the ovens and bathrooms are fully deep cleaned and good as new.
https://cleaning-express.com/wp-content/uploads/2019/07/Cleaning-Express-Logo-Full-Size-300x87.png
0
0
Klaidas Kavaliauskas
https://cleaning-express.com/wp-content/uploads/2019/07/Cleaning-Express-Logo-Full-Size-300x87.png
Klaidas Kavaliauskas
2023-04-14 13:55:41
2023-09-03 11:44:54
What Can A Cleaner Do In 2 Hours?