School Cleaning Checklist
For the safety of staff and students, a school cleaning checklist must be extremely thorough. This stops the spread of illness throughout a school and ensures that students have a clean and vibrant environment to learn in and that staff can focus on teaching.
Below, we're going to take you through a comprehensive school cleaning checklist. As you'll see, the checklist is long and very thorough, but it needs to be. Every area of every room in a school must be cleaned correctly in order to provide the best atmosphere and environment for everyone to enjoy.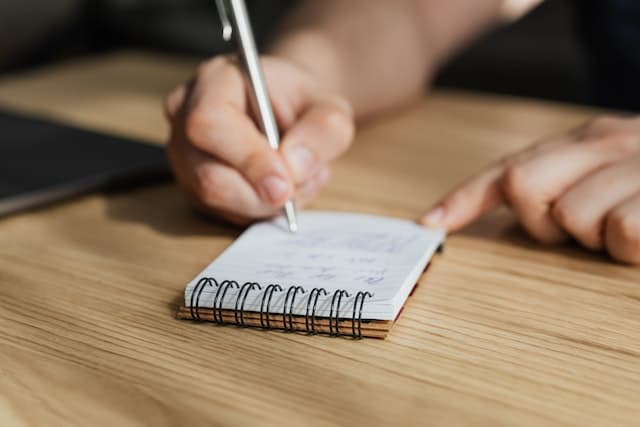 Cleaning Checklist for Schools
We will mention deep cleaning for schools below, but first, we want to focus on the daily cleaning of schools. The daily cleaning of a school is extremely important. This cleaning service ensures that every room, corridor and activity space is clean and free from viruses, dust and clutter.
The main areas that cleaners focus on are the classrooms, corridors, main entrance, lobbies, offices, restrooms, gyms, kitchen and break rooms. And here is a breakdown of the cleaning checklists for each of those spaces.
Corridors
Corridors can be left in a rather sorry state at the end of the school day. It is a cleaner's job to ensure that the corridors of a school are an inviting space for the following day. So, the cleaning checklist for corridors in schools may include the following:
Sweeping, vacuuming or mopping the floors
Removing any clutter or rubbish
Disinfecting locker doors
Dusting the top of lockers
Emptying bins and putting rubbish in designated disposal areas
Ensuring any seats are disinfected and arranged correctly
Cleaning and disinfecting water foundations or drinking water stations
Cleaning both sides of entryway doors
Disinfecting door handles and push bars
School bathroom cleaning checklist
A school bathroom can see a lot of mess over the school day, so it is vital that a cleaner spends the time to bring the restroom back up to high standards. As I'm sure you've guessed, the checklist for a school bathroom is rather extensive and may include the following:
Sweeping and mopping of the floors
Disinfecting and cleaning taps and sinks
Wiping all mirrors for a streak-free shine
Sanitising hand dryers, soap dispensers and toilet roll holders
Sanitising stall walls
Wiping all tiled surfaces
Cleaning and sanitising all toilets
Emptying all bins
Ensuring any sanitary bins are emptied
Classroom cleaning checklist
While classroom cleaning checklists may differ depending on the cleaning company that provides your school cleaning service, here is a breakdown of what cleaning tasks may be included:
Sanitising desks and chairs
Sweeping or vacuuming the floors
Emptying bins
Dusting shelves
Disinfecting doors and door handles
Cleaning the inside of windows
Spot cleaning the walls to remove any noticeable marks
Sanitise all work surfaces, computers, monitors and printers while ensuring work papers are not disturbed.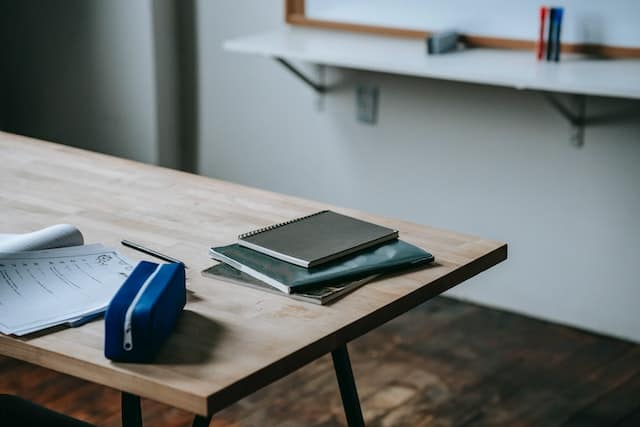 Staff room and offices
The behind scene spaces of a school are just as important as the spaces that the students see. The teachers and staff must have tidy and clean spaces they can enjoy and work in. Here is a breakdown of the cleaning tasks that will take place in the staff room and offices regularly:
Vacuuming or sweeping and mopping all floors
All surfaces will be wiped and sanitised
All bins will be emptied
Plates and cups will be washed
Any kitchen equipment (coffee machines etc.) will be sanitised and cleaned
Kitchen surfaces will be sanitised and cleaned
Seats will be cleaned and placed correctly
Desks will be wiped down while ensuring no work papers are moved or removed
Bins will be emptied
Computers and monitors will be dusted and wiped clean
Glass in doors will be cleaned
Please also read our office cleaning checklist
Reception Area
The reception area of a school is a place to welcome visitors and parents, so it is a vital space to keep clean and organised. For many, the reception area is the first part of the school that they see. So, what this area says about your school, will transfer to the rest of the school. The cleaning checklist for the reception area may include the following:
Sweeping and mopping or vacuuming all floors
Removing all clutter and emptying bins
Dusting of workstations, desks and benches
Wiping all hard surfaces like desks, coffee tables and tables
Cleaning all mirrors, windows and glass partitions
Dusting all school photos and other wall-mounted objects, like artwork (this is usually done during a deep clean)
Entrances
Entryways into your school play a vital role in making students feel welcome and ready to learn. These should be as clean as possible, which can be challenging, particularly during the cold and wet months. The cleaning checklist for entrances into your school may include:
Sweeping and mopping or vacuuming all floors
Replacing floors mats
Wiping all glass partitions
Sports Facilities
Gyms and sports facilities are breeding grounds for bacteria in schools. So, it is vital that all of the sports equipment and facilities are kept very clean. This keeps the spread of bacteria low and ensures students and staff are healthy and happy. Checklists for these areas may include:
Disinfecting all surfaces and sport equipment
Cleaning all lockerroom spaces and disinfecting all surfaces
Removing clutter and emptying bins
Polishing gym floors
Reporting any damaged equipment that the cleaner finds
Library
To cultivate and create brilliant minds, a clean and tidy library is vital. While the librarians will take care of the books, the cleaners will take care of:
Decluttering all work surfaces
Wiping and sanitising work surfaces
Dusting computers and monitors
Vacuuming or sweeping and mopping the floors
Emptying all bins
Dusting bookshelves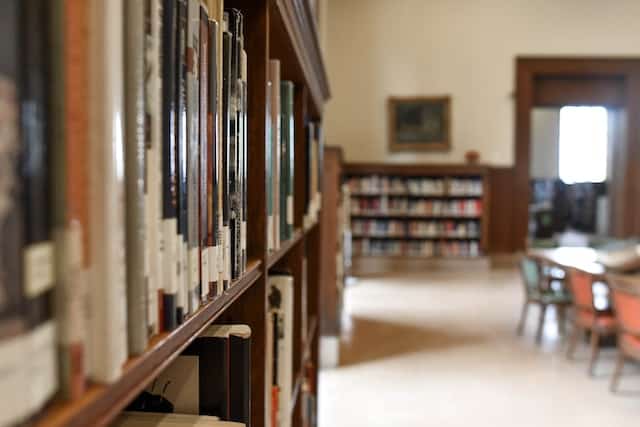 School kitchen cleaning checklist
The school kitchen is the heart of any school and should be as clean as possible for the health and safety of the students and staff. A school kitchen cleaning checklist is likely to include:
Disinfecting all surfaces in the kitchen and the dining hall
Mopping and sweeping all floors
Emptying bins in all areas and ensuring waste is disposed of correctly
Disinfecting all food preparation and serving areas
Key daily cleaning checklist for schools
The checklists for each area of a school above are substantial and in-depth. Here is a quick dive into what a daily cleaning checklist for a school should include. These cleaning tasks should be carried out in all areas of the school.
Disinfecting all work surfaces, computers and monitors
Sweeping and mopping or vacuuming all floors
Emptying all bins and disposing of the waste correctly
Dusting and disinfecting lockers, shelves etc
Ensuring all restrooms are cleaned thoroughly
Tidying all clutter while not removing work papers
Sanitising chairs and desks
School deep cleaning checklist
A deep clean is a very intense cleaning of every area of the school. It ensures that nothing is missed, and every surface is dust-free and sanitised for the students. So, along with many of the other cleaning tasks we've mentioned in this article, the cleaners will also:
Remove books and papers from shelves and dust them
Remove monitors and computers from desks and clean them
Sanitise all desks and chairs in each classroom
Wipe all skirting boards and walls
Sweep and mop or vacuum every floor (carpet cleaning may also be available)
Help to declutter offices, classrooms and staff rooms
How often should a school be cleaned?
A school should be cleaned thoroughly every day, with a deep cleaning service being carried out weekly in some areas (sports facilities and restrooms, for example) and monthly in other areas (staff rooms, classrooms and offices, for example). This ensures everyone who uses the school is safe from bacteria and viruses and provides a clean and vibrant space to learn and teach.
Cleaning Express school cleaning services
Cleaning Express provides high-quality school cleaning services in London. We currently clean some of the best and brightest schools across London, and our cleaners are fully trained in all aspects of school cleaning. For more help and advice about keeping your school clean or to learn more about our fantastic school cleaning services, get in touch with Cleaning Express today.
Please also read:
https://cleaning-express.com/wp-content/uploads/2019/07/Cleaning-Express-Logo-Full-Size-300x87.png
0
0
Klaidas Kavaliauskas
https://cleaning-express.com/wp-content/uploads/2019/07/Cleaning-Express-Logo-Full-Size-300x87.png
Klaidas Kavaliauskas
2023-05-18 14:38:49
2023-05-18 14:45:49
School Cleaning Checklist